Kyrie Irving scored 23 of his 43 points in the fourth quarter and overtime Friday as the Boston Celtics made a statement with a 123-116 victory over the NBA's Eastern Conference leading Toronto Raptors.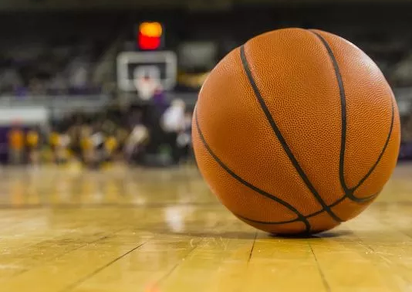 Irving added 11 assists and Jayson Tatum chipped in 21 points and seven rebounds for the Celtics, who erased an eight-point fourth quarter deficit to improve to 9-6 while the Raptors fell to 12-4.
Kawhi Leonard scored 31 points and pulled down 15 rebounds for the Raptors, who have lost three in a row since opening the season with 12 wins in their first 13 games.
Trailing 82-78 at the end of the third quarter, the Celtics were down 86-78 after Leonard's layup with 10:37 left in the fourth.
But they out-scored Toronto 29-25 in the final frame, knotting the score at 90-90 on Irving's three-pointer.
Toronto regained a 107-103 lead with 1:29 remaining in regulation, but Tatum's dunk and Gordon Hayward's free throws pulled Boston level, while Leonard missed a potential game-winner at the buzzer.
Boston quickly seized control in overtime, in which they never trailed.
"We wanted to come out and be the aggressive team," Irving said. "We got kind of stalled in that third quarter, but we picked it up again down the stretch.
"I was just trying to be aggressive, trying to get to my spots. I had my pull-up working."
In Philadelphia, Jimmy Butler scored 28 points in his home debut for the 76ers, leading the way in a 113-107 victory over the Utah Jazz.
Butler, acquired on Monday from the Minnesota Timberwolves, got a warm welcome from Philly fans and made a quick impact as the hosts seized a 16-point lead in the first quarter.
The Jazz dug in to make it close, and the teams traded the lead six times in the fourth quarter.
Ben Simmons drove for a layup that put Philadelphia up 109-107 with 58.7 seconds remaining, and Butler drained a jump shot to stretch the lead then drew an offensive foul from the Jazz.
Joel Embiid, who scored 12 of his 23 points in the fourth quarter, capped the scoring with two free throws and the Sixers improved to 10-7.
Butler, whose first game with the Sixers was Wednesday's loss at Orlando, also contributed seven assists, three rebounds and two steals.
Embiid had seven rebounds, three blocked shots and two steals despite playing just 26 minutes because of foul trouble and Simmons finished with 10 points, eight rebounds and eight assists.
Utah's Donovan Mitchell led all scorers with 31 points, but the Jazz suffered their second straight defeat.
Source: https://www.vanguardngr.com/2018/11/celtics-edge-raptors-in-overtime-battle-of-eastern-powers/