The Africa Women Cup of Nations (AFCON) has become "Mission stop the Super Falcons" for the tournament's seven other participants.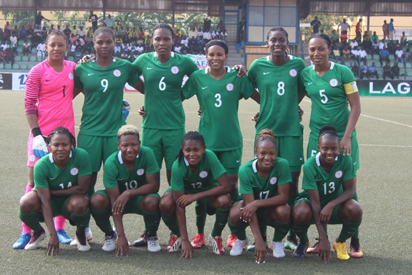 Nigerian football shall be great again – Ikpea
Hosts Ghana, along with South Africa, Algeria, Cameroon, Equatorial Guinea, Mali and Zambia, are gearing up for the improbable task in the 2018 edition – kicking off today 17 November – with all matches broadcast live on SuperSport.
The Nigerians have been so dominant in the tournament, winning 10 out of the 12 titles contested so far, with an unprecedented seven-tournament winning streak.
It's only Equatorial Guinea who have managed to temporarily break their stranglehold on the title, in 2008 and 2012. And each time Nigeria have been dethroned, they immediately take it back in the next edition. They've done so since 2014 and haven't let it go since.
The AFCON finals also double up as a World Cup qualifying campaign – the top three finishers qualify – so there's much more at stake for the other seven countries than stopping the Super Falcons.
Source: https://www.vanguardngr.com/2018/11/ghana-south-africa-cameroon-plot-to-topple-super-falcons/