Oakland (CA,U.S.) – Jonas Jerebko recorded a 14-point, 13-rebound double-double in place of suspended Draymond Green, helping the Golden State Warriors pull away from the Atlanta Hawks for a 110-103 victory late on Tuesday in Oakland, California.
Green was suspended for the game for conduct detrimental to the team in the wake of a run-in he had with Kevin Durant, after Monday's overtime loss to the Los Angeles Clippers.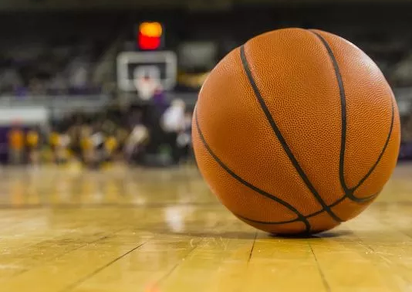 The Warriors also played without Stephen Curry, who sat out his third straight game with a strained groin.
The Hawks led by as many as six points in the first half and 58-53 early in the third period before Jerebko, Klay Thompson and Quinn Cook drilled 3-pointers in a 17-2 flurry that turned the game for good in the Warriors' favour.
Durant led the Warriors with 29 points. Thompson had 24 and Cook, starting in place of Curry, chipped in with 18 as Golden State improved to 3-0 this season in the game immediately following a loss.
James Harden scored 19 of his 22 points in the second half and also had 11 assists as Houston pulled away to beat host Denver.
Final scores: Golden State Warriors 110, Atlanta Hawks 103.
Clint Capela had 24 points and nine rebounds, and Chris Paul had 21 for the Rockets. Houston has won two straight amid a roster shakeup regarding veteran forward Carmelo Anthony, who is expected to be released by the organisation.
Monte Morris led Denver with 19 points, Jamal Murray and Gary Harris scored 15 each and Nikola Jokic had 14 points and 12 rebounds. The Nuggets have lost four in a row and eight straight to Houston.
Final scores: Rockets 109, Nuggets 99.
Jordan Clarkson scored 24 points off the bench, and Tristan Thompson had 21 rebounds as part of a double-double as injury-ravaged Cleveland came together for a resounding thumping of visiting Charlotte.
David Nwaba added 18 points as a reserve in the Cavaliers' second win of the season. Rodney Hood and Collin Sexton each scored 16 points, while JR Smith chipped in with 13 points. Thompson scored 11 on 5-of-6 shooting.
Jeremy Lamb's 22 points and Nicolas Batum's 11 were tops for the Hornets, who shot 34.7 percent from the field. Kemba Walker was limited to seven points on 2-of-16 shooting from the field.
Final scores: Cavaliers 113, Hornets 89. (Reuters/NAN)
Source: https://www.vanguardngr.com/2018/11/nba-roundup-draymond-less-warriors-hold-off-hawks/