Italian Claudio Ranieri has been appointed the new manager of Fulham, replacing Slavisa Jokanovic, the struggling Premier League club said on Wednesday.
Serb Jokanovic led Fulham into the Premier League via the playoffs last season but the London club currently sit at the bottom of the league with one win in 12 games.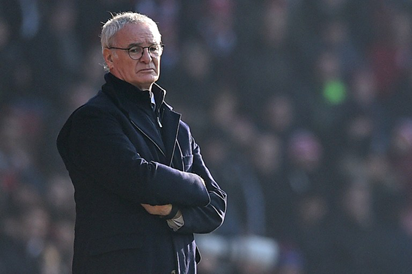 Fulham chairman Shahid Khan said he had taken the decision reluctantly but felt a change was needed.
"I wasn't anticipating having to make this announcement related to Slavisa and wish the circumstances were such that I didn't have to.
"But our path this season has led me to make what I know is the correct decision, at the right time, for our players, the club and our supporters," Khan said in a statement.
Rio Ferdinand In Nigeria: A Guinness extraordinary football experience
The much-travelled Ranieri won the Premier League title with unfancied Leicester City in 2016 and most recently coached French side Nantes.
The 67-year-old has worked with Valencia and Atletico Madrid in Spain, Juventus, Roma and Inter Milan in Italy and also had a four-year spell in England with Fulham's neighbours Chelsea.
"Making a change without having the right answer or succession plan was not an option
"Having someone of Claudio's calibre ready to accept our challenge was comforting but, most of all, essential.
"Claudio is risk-free and ready-made for the Premier League, and particularly so for what we need at this moment at Fulham.
"His recent body of work with Leicester City is literally legendary, and then you look at Claudio's experience with Chelsea and big clubs throughout Europe.
"It is pretty evident we are welcoming an extraordinary football man to Fulham Football Club," Khan said.
Source: https://www.vanguardngr.com/2018/11/fulham-appoint-ranieri-as-manager-after-sacking-jokanovic/