By Ben Efe
Track and field coaches have picked holes in the decision by the National Sports Festival's organizing committee to limit the number of athletes that could be entered for each event by participating States to just one.
We'll stop moves to remove Oshiomhole —Omo-Agege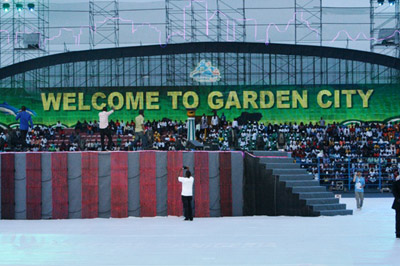 Unlike previous games where a maximum of three entries are allowed, Delta and River States for instance, will be allowed to present only one athlete each for the men and women 100m respectively. The same goes for all over events for the festival billed for December 6-16 in Abuja.
"This is not done anywhere in the world. And against the background that the Sports Festival is our mini Olympics, it just negates what sports competition is all about," said a coach, who pleaded for anonymity.
"We have the All Africa Games next year and it is from the sports festival that we should be showcasing all our athletes, but that will not be the case now.", he added.
Speaking on the development, Athletics Federation of Nigeria technical director, Sunday Adeleye said that it was not only track and field that has been affected, adding that it was the resolution of the planning committee to reduce the number of entries for all the sports.
"There is nothing the federation can do in this matter. It affects all the over 37 sports. The argument is that there isn't enough accommodation space for the athletes and officials hence the decision to reduce the numbers and we have to comply for now ," said Adeleye.
Lagos State last hosted the sports festival in 2012 and Cross River was meant to host in 2014, but due to unwillingness on the part of the Cross River government and political consideration on the part of the sports ministry, the festival failed to see the light of the day.
Source: https://www.vanguardngr.com/2018/10/nationals-sports-festival-coaches-blast-sports-ministry-over-reduced-entries/