Arsenal coach, Unai Emery has urged Alex Iwobi and other players to make more improvement and keep the Gunners among the chasing pack for the English Premier League.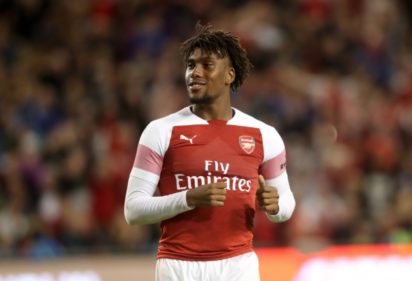 According to him, his team has improved so far because he told Iwobi and other Gunners' players not to be afraid of making mistakes.
Iwobi,  has made rapid improvement to his game under Emery, he was voted as man of the match in their win over Leicester City last weekend in the Premier League.
"They think, 'How can I improve?' or 'How can I do better in a different situation within the game?'
"I think for [Alex] and for our other players, we need to work on things every day."
Emery's side will take on Crystal Palace on Sunday in the Premier League fixture.
Source: https://www.vanguardngr.com/2018/10/emery-tasks-iwobi-others-to-do-more-for-arsenal/