Neymar is a hero to millions of children across Brazil and in his adopted home of Paris.
But it seems as though the flashy winger still has his own personal idols that he likes to look up to — at least judging by the latest tattoos he has decided to adorn his body with.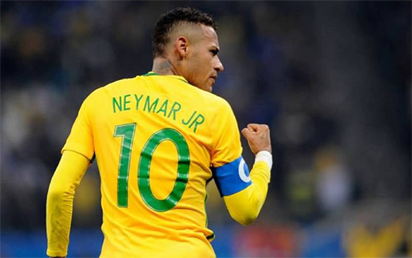 The Paris Saint-Germain forward decided to prepare for Wednesday night's game against Napoli by adding ink to his already significant collection.
De Bruyne poised to make Man City return
And there is a hint of the super-heroic, something Neymar must consider himself to be, about the new additions.
The back tattoos feature two images from the Marvel and DC canon, with the left side adorned with an image of Spider-Man.
It's something of a crossover too, as the caped crusader Batman is the hero he has decided to have added to his back on the right.
It might mark a change for Neymar, but one alteration he does not seem likely to be making any time soon is his club. There had been suggestions that he would be returning to former side Barcelona in the near future.
But Barcelona president Josep Maria Bartomeu insisted that would not be the case this week.
Let's stop making a god out of Messi – Maradona
'Neymar left and is not expected to return to Barca, there are no plans to bring him back,' he said.
'No one is scheduled to be signed in January, unless we are told something that would see a change in plans.
'This is a smaller squad because there are B players who have given strong signals that they can be on the first team.'
Source: https://www.vanguardngr.com/2018/10/neymar-gets-spider-man-batman-tattoos/