The women's basketball league is expected to commence soon as title sponsor Zenith Bank Nigeria Plc on Wednesday revealed a package of N24.6m for the 2018 edition.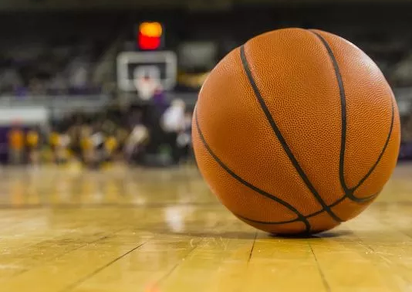 The bank in a briefing held at the National Stadium in  Surulere, Lagos disclosed that they are proud to continue their partnership with the Nigeria Basketball Federation, NBBF.
Peter Amangbo, Group Managing Director who was represented by Akin Ogunranti, the company's General Manager/Zonal Head, Ikeja stated that the company was proud to support the league for the last 14 years.
2019: Atiku, Ezekwesili, Duke, others incapable of defeating Buhari-Says Igbokwe
The national women's league is set to dunk off Oct. 28. There will be competition in both the Savanah and Atlantic Conferences. Top three finishers in both conferences will compete in the final six in Lagos.
"Over the past 13 years Zenith Bank Nigeria Plc has sponsored NBBF/Zenith Bank Women's National League as part of our contributions to the society and youth development," said the Group Managing Director.
"This is our core corporate social responsibility which also has come a long way with partnership with the NBBF since 2005, beginning with just four teams and now has grown to 19 teams.
"We are indeed delighted with our intervention which has continued to yield tremendous result in the areas of women youth development.
"This sponsorship has raised the profile of women basketball in Nigeria and contributed in no small measure to the discovery of many talents many of whom play in the league,"
He added that the bank was also very happy to host the historic senior national women's team, D'Tigress that won the 2017 FIBA Afrobasket which held in Bamako, Mali.
He also said that Zenith Bank also contributed financial support for the D'Tigress team that competed in the just concluded FIBA World Cup in Tenerife Spain.
To have the chance to come back to Monaco is incredible – Thierry Henry
Meanwhile, the Vice President, NBBF, Babs Ogunade, said that Zenith Bank for the last 14 years had continued to show great support for development of basketball in Nigeria.
He acknowledge the bank's support for the 2017 Afrobasket winning team and also their financial support for the world cup team while in Atlanta camp.
"Our kudos goes to the Bank for doing all what they have been doing over the years, we appreciate them for what they have done.
"They have continued to support female basketball in Nigeria for the last 14 years and look forward to many more years of partnership,"Ogunade said.
Ogunade said that the competition would have 19 teams competing for honours, where the games would be played simultaneously in two conference, the Atlanta conference and the Savannah conference.
Source: https://www.vanguardngr.com/2018/10/zenith-bank-puts-n24-6m-into-womens-basketball-league/