…N-Agro scheme charges youth on agribusiness
Over 3000 beneficiaries of the Federal Government's Social Investment Programme (SIP) have undergone digital skills training to broaden their skill set and equip them with expertise to exploit opportunities in Nigeria's booming digital economy.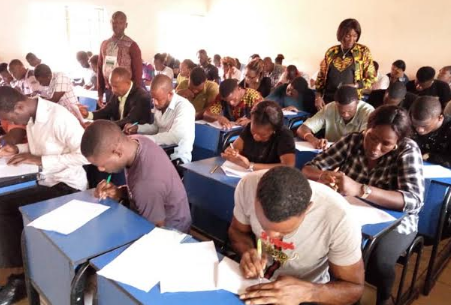 Speaking to journalists in Benin City, the Focal Person, Edo State Social Investment Programme, Miss. Osayuwamen Aladeshelu, disclosed that the training is in line with the objective of the programme to equip N-Power beneficiaries with entrepreneurial skills.
She added that the training is in partnership with Google Digital Skills for Africa and is to help the participants gain skills to explore opportunities in the digital economy.
"Our focus today is on the Seven Local Government Areas in Edo South Senatorial District. We have about 3,000 participants present here. Edo Central and North Senatorial Districts will take their turns as we target to train the entire 10,000 N-power beneficiaries in Edo State," she said.
Aladeshelu further said that the programme will also provide the participants with critical digital literacy skills to become entrepreneurs, so that they can meaningfully contribute to national development.
The facilitator and leader of the Google Team, Chunu Tejiri Jerry, urged the participants to leverage the skills to grow businesses, advance their careers and tap from the various opportunities available on the Internet to create wealth.
Meanwhile, beneficiaries of SIP programme under the N-Agro scheme in Edo South Senatorial zone, organised a seminar for farmers in the state, to mark the World Food Day celebration.
Addressing the participants, the Programme Manager, Edo Agricultural Development Programme (Edo-ADP), Mr Peter Aikhiomobhogbe, noted that farmers are crucial to Nigeria's economic advancement, urging famers in Edo State to take advantage of Governor Godwin Obaseki's agricultural initiatives.
Speaking on the theme, Sustaining Agric-Culture for Economic Development: Our Action, Our Future, he charged youth to take to agribusiness, as the future of the state depends on a sustainable growth path in agriculture.
In his remark, the Permanent Secretary, Edo State Ministry of Agriculture, Comrade B.S. Kadiri, explained that no sustainable economic growth can be achieved if food is not available.
Kadiri further commended the state governor for repurposing agriculture in the state, urging farmers to develop interest in acquiring knowledge that will enable them improve their farm yields.
Source: https://www.vanguardngr.com/2018/10/edo-n-power-google-train-3000-beneficiaries-on-digital-skills/