By Dirisu Yakubu
ABUJA- Ahead of the 2019 general elections, the various organs of the main opposition party, the Peoples Democratic Party, PDP, would be mobilising support for the party particularly at the grassroots during the polls.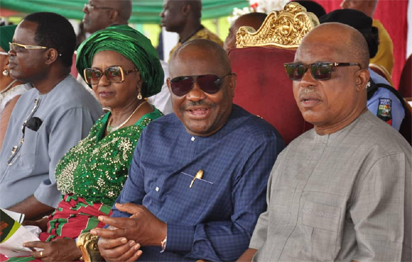 And unlike in the past, members of the various organs as well as stakeholders will help in monitoring the conduct of the polls across the states of the federation including the Federal Capital Territory.
A party source who disclosed this to our reporter Thursday said the party has premised reward for its members on performance, stressing that the "repositioned platform" under the leadership of Prince Uche Secondus would not condone laziness on the part of anyone.
"The National Working Committee, Board of Trustees, National Executive Committee as well as the National Caucus are all expected to move to the various wards and polling centres to mobilize, vote and monitor the electoral process on behalf of the PDP.
"The excess of this is to ensure that all hands are on deck to get stakeholders engaged in the important assignment of harvesting votes for our great party. This is the only way the party can recognize service and promptly reward those who work for it at the appropriate time," he said.
On what the party would do differently in 2019 following its failure to win the recently held governorship elections in Ekiti and Osun states, the PDP chieftain said it was largely the outings by the PDP in those states that the Secondus-led administration is no longer prepared to take any chances.
"It would be wrong to say we lost Ekiti and Osun states. In fact, we won in those states and at the appropriate time, the usurpers of our seats will quit them. Be that as it may, we also know where we failed to push a bit harder.
"In 2019, the entire structures of rhe the party will be mobilized to the field. We are to deliver our polling units and in so doing, this failed government will be shown the exit door," he added.
The party which came close to taking Osun from the ruling All Progressives Congress, APC, in last month election, was blamed by some of its members for the defeat, arguing that it failed to demonstrate sufficient leadership during the re-run despite holding a slight edge over the ruling party on the first ballot.
Source: https://www.vanguardngr.com/2018/10/2019-pdp-organs-to-hit-localities/