By John Egbokhan
SWISS top seed, Conny Perrin remains on course for a consecutive women's singles final, after beating Clothilde de Bernardi of France 6-0,6-4 to reach the quarter-final of the Lagos Open Futures 5 holding at the Lagos Lawn Tennis Club,Onikan.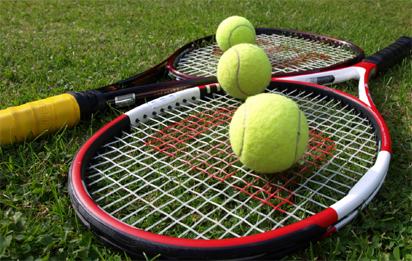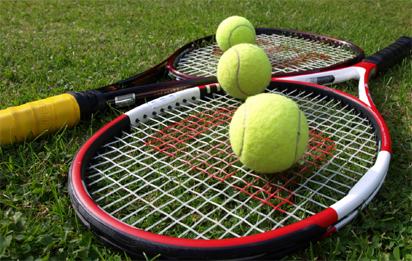 But the story in town is that of India, whose players are dominating the international tennis tournament, with no fewer than four Indians qualifying for the quarter-final stage in both the men's and women';s singles.
Joining Perrin in the women's last eight stage of the tournament that is sanctioned by the International Tennis Federation (ITF) is India's Goveas, Aryan, who saw off the challenge of Tunisian woman in two sets 7-6, 6-1.
Deniz Khazaniuk of Israel is another foreigner whose stay in Lagos has been extended after coasting to a straight sets 6-3, 6-1 victory over Mihaela Djakovic of Serbia.
Pranjala Yadlapalli of India is also in the quarter-final mix at the Lagos Open, following his victory over Jasmiebawy, while Julia Terziyska of Bulgaria defeated Anna Siskova of Czech Republic 6-3,2-6,6-1 Riyal Bhatia is another Indian making waves in Lagos, all thanks to her straight sets 6-3, 7-5 second-round conquest of Fiona Codino from France,
Slovkia outlasted Noa Liauw A Fong of The Netherlands in three tough sets 4-6, 6-4,6-4
Lagos guber primary: Tinubu meets stakeholders today, gives final word on Ambode, Sanwoolu
Kaliyanda Niki must be feeling proud of his Indian heritage following his straight sets 7-6, 6-2 victory over Alexis Klegou of Benin Republic while Danylo Kalenichenko of Ukraine must be thanking his stars after beating Hugo Largo of Spain 6-2,6-2 to reach the quarter-final stage, which also has Jack Draper of (Britain, after he crushed fellow Briton Mukhtar Andu in quick sets of 6-0,6-0.
Source: https://www.vanguardngr.com/2018/10/indians-dominate-lagos-open-tennis/