As Plateau residents elect chairmen and councillors into 14 of the 17 local governments, voters in some areas have decried the late arrival of electoral materials at many polling units.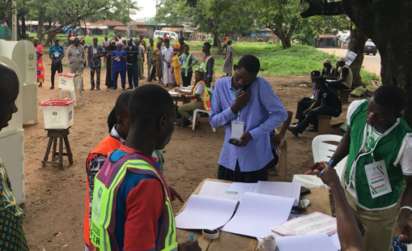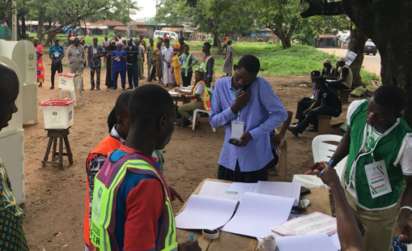 Correspondents of newsmen, who went round some polling units in Bassa, Shendam and Quan Pan local government areas, met agonising voters still waiting for electoral officers and materials as at noon.
NAN also reports that officials of the Plateau State Independent Electoral Commission (PLASIEC), and ad-hoc staff recruited for the exercise, were seen hanging around the secretariat waiting to collect the materials as at 12.30 p.m.
At Jibu, near Miango in Bassa Local Government, some voters told NAN that they had been waiting since 7.30 a.m.
"We came to the polling units very early so that we can vote and move on with our businesses of the day. When I arrived here around 8.20, I met some people already here. But we all still waiting and have seen no one so far," John Shenshak, a teacher, told NAN.
He said that he was stranded because he was not ready to go home and come back to the polling unit.
"I was very anxious to vote, but as you can see, the electoral officials are not here. We are all left stranded.
"It is unfortunate that an election that was meant to start at 8.a.m is yet to start at  12 noon. This is a shame," he said.
An official of PLASIEC, who spoke on the delay, blamed the situation on the distance of some local governments.
"The local governments that are very far from Jos were given the materials very early while those that are near are just being served," he told NAN, pleading anonymity.
In Ajikamai, Shendam Local Government Area, where Gov. Simon Lalong usually vote, PLASIEC officials said that electoral materials arrived by 12.05 p.m.
Our correspondent, who visited the polling unit at 12.30 p.m., however, found that accreditation of voters was yet to commence.
NAN correspondents, who visited some polling units in Quan Pan, report that accreditation of voters started around noon, while the turnout of voters was fair.
In all the polling units visited, however, there was no complaints about security threats as Policemen and personnel of the Nigerian Security and Civil Defence Corps (NSCDC), were on ground.
Mr Terna Tyopev, Police Public Relations Officer (PPRO), Plateau Police Command, told NAN that everything was "moving on peacefully".
"So far, we have not received any complaint. Everything is smooth in all the centres," he said.
Newsmen report that four local governments – Jos North, Jos South, Riyom and Barkin-Ladi have been left out of the exercise with Gov Lalong blaming "prevailing security situation" for such measure.
NAN
Source: https://www.vanguardngr.com/2018/10/plateau-lg-polls-voters-decry-late-arrival-of-materials-in-bassa-shendam/