STRIPPING naked and singing in public is most people's worst nightmare, but in a bid to highlight Breast Cancer Awareness month, Serena Williams has done just that.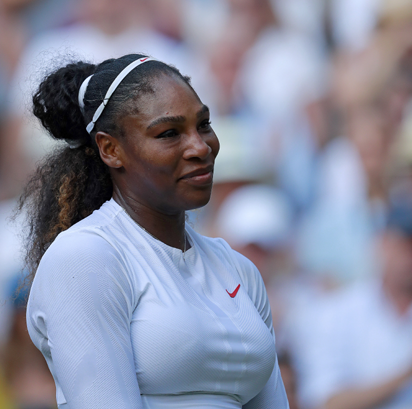 The 23-times grand slam winner proved that tennis is not her only talent when she recorded a version of the Divinyls' hit I Touch Myself, to encourage women to check themselves for breast cancer.
Marking the start of the awareness month, the 37-year-old said the video had put her out of her comfort zone, but she said she hoped it would remind people that early detection can often be key to recovery.
Williams made the recording for the I Touch Myself Project, which was launched in 2014 following the death from breast cancer a year earlier at the age of 53 of Chrissy Amphlett, frontwoman of the Divinyls.
The project was created in memory of Amphlett, who was passionate about spreading awareness of the importance of early detection and wanted "I Touch Myself" to be adapted as an anthem for breast health around the world.
Williams' recording, which she tweeted out to her 10.9 million Twitter followers, was met with many replies from women explaining how the only reason they had discovered they had breast cancer was by checking themselves for lumps.
"It's how I found my cancer at the age of 37," one woman tweeted.
Another replied that it was "also how I found my cancer at age 44. If I had waited until the recommended age of 50 for a mammogram, I would probably be dead. Thank you"
Source: https://www.vanguardngr.com/2018/10/serena-strips-naked/