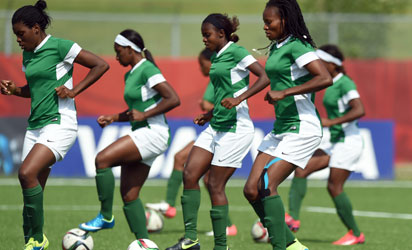 Super Falcons coach, Thomas Dennerby said he was keen to selecting a formidable team for the 2019 FIFA Women World hence the decision to call up home-based players for two weeks camping in Abuja.
"First of all, it's important to secure the daily training of the players that will go to Spain," Dennerby told Goal.
"It is also an opportunity to see if any of the domestic players are at the same level, or even better than those already on the team.
"We also need to have some of them in the long provisional list which will be submitted to Fifa in April. All the players on the list have a chance to be in the final squad.
"Now that we are going to Spain, we will need some players that we've seen a lot of times and bring in some others that we've not had the opportunity to see yet.
"We are trying to really have a good bank of players that will be useful to the team."
Nigeria will begin their seventh campaign against Norway on June 8 and South Korea four days later before they take on hosts France on June 17.
Source: https://www.vanguardngr.com/2019/03/fifa-wwc-why-i-called-home-based-players-falcons-coach/