Femi Adefeso, a Sports writer with the Basketball Arena, says the U.S. National Basketball Association (NBA) partnership with International Basketball Federation (FIBA) to organise a league in Africa is a welcome development.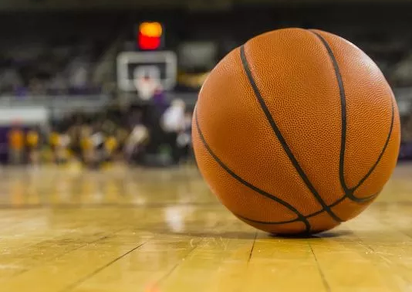 Adefeso told the News Agency of Nigeria (NAN) in Lagos on Wednesday that the NBA was determined to develop basketball in Africa largely because of the enormous untapped potential.
"It is a great development and we can expect nothing but the best in terms of organising a financial rewarding league for Africa.
"Africa is a continent blessed with enormous talents and for the NBA to look on our side, indeed it is going to be the beginning of greater things to come.
"Over the years, players from our terrain had gone to the U.S. to look for greener pastures and had recorded tremendous achievements while playing for their respective clubs such as Nigeria's Hakeem Olajuwon.
"Dikembe Mutombo from the Democratic Republic of Congo, Olumide Oyedeji, Victor Oladokun, Jahil Okafor, Al-Farooq Alade, Senegal's Gorgui Dieng, Hamady N'Diaye , Boniface N'Dong just to mention a few.
"Indeed we look forward to seeing the league proper and hope it brings the expected excitement and draws the huge fans to basketball.
"At the end it is going to be a win-win situation for teams in Africa because of the massive finance the NBA is known for,'' Adefeso said.
Seun Akinwunmi, a Coach with Hoops and Read Basketball Club of Lagos told NAN that the idea to organise a league would bring great transformation to Africa.
"I think it is a great development; we want more projects like this for Africa because it is a continent of abundant talents,'' Akinwunmi said.
Nigeria was named as one of the countries to feature in the new Basketball Africa League (BAL) expected to debut in January 2020.
The BAL league which is due for launch in January 2020 will feature 12 teams from at least six African countries.
Interestingly, former U.S. President, Barack Obama, had backed the plans, while NBA legend, Michael Jordan, who is now the Charlotte Hornets Chairman, was at the launch event in North Carolina.
The NBA and FIBA will conduct qualification tournaments to identify which teams from Angola, Egypt, Kenya, Morocco, Nigeria, Rwanda, Senegal, South Africa and Tunisia, can compete in the league.
No more than two teams from the same country will be eligible to play in the league.
According to FIBA Africa's Executive Director, Alphonse Bile, the proposed league will not only expand the scope of the game in Africa but will provide ample opportunity for up and coming players.
He said that the players would be able to realise their dreams of hitting the top faster in the "best possible environment''.
"The implementation of this league is vital to our young up-and-coming players in Africa as it gives them something to aim at, '' Bile said. (NAN)
Source: https://www.vanguardngr.com/2019/02/nba-fiba-proposed-africa-league-will-develop-basketball-fans/