Pep Guardiola admits a decision is still to be made over Vincent Kompany's Manchester City future.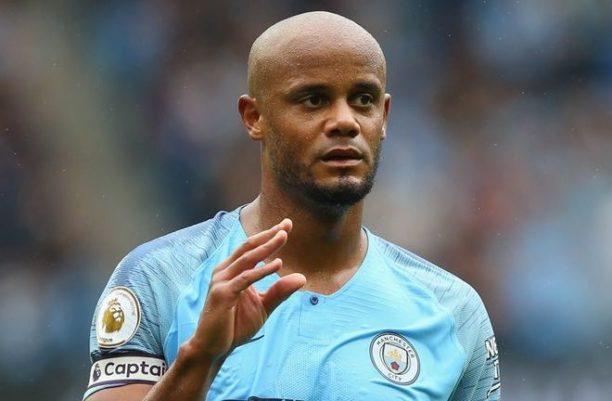 Kompany, City's inspirational and long-serving captain, is out of contract at the end of the season.
Were it down to playing ability alone there would be no issue with the 32-year-old – who is also a fine ambassador for the club off the field – but his recurring fitness problems are a concern.
Kompany, who has been hampered by injuries in recent seasons, is currently sidelined with the muscular problem that has bothered him since the latter stages of the January 3 victory over title rivals Liverpool.
City manager Guardiola said: 'I think it's an issue that we have to speak with Vincent about – the club, him and his agent.
'We don't have any doubts about his quality, we miss him when he is not able to play. He's important, he is our captain and on the field he gives us extra that few central defenders around the world can give us.
'He's incredible – but the reality is in the last five years he's played few, really few. So that is the situation we have to put on the table and the club will discuss it with his agent and make the best solution for both.'
Kompany, who joined City from Hamburg in 2008, has been one of the key players of the modern era, skippering the club to three Premier League triumphs. Consequently, the bond between him and the club is very strong.
Source: https://www.vanguardngr.com/2019/01/no-new-city-contract-for-kompany-guardiola/