Luis Suarez, a three-time biter of opposition players, said Monday that Barcelona teammate Ousmane Dembele should be "more responsible" after he reportedly missed training following a marathon nocturnal video gaming session.
Dembele was dropped by the Spanish champions for last week's shock 4-3 home defeat to Real Betis following what coach Ernesto Valverde called a "sporting assessment".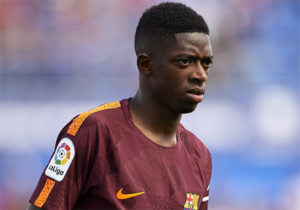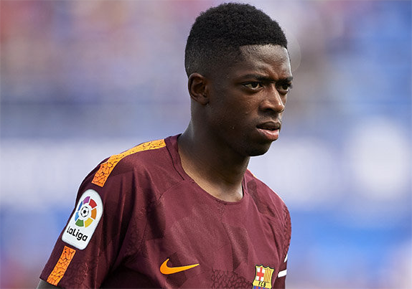 But sports daily As reports that the Catalans are worried not only that he might be addicted to gaming, but also that it might ruin his career at the club.
And Suarez, no stranger to disciplinary issues himself, says that the 21-year-old France international, signed for an initial fee of 105 million euros, needs to follow the more virtuous example set by some of his Barca colleagues.
"Ousmane knows that football is a privilege for every player, maybe he should concentrate more and be more responsible regarding certain things," the Uruguay striker told reporters ahead of his country's clash with France at the Stade de France on Tuesday.
"There are examples of professionalism at Barca that he can draw inspiration from. He'll continue to learn, with that self-confidence that will enable him to succeed at Barcelona."
Suarez has attracted controversy throughout his career. He was banned for biting players during his time at Ajax — where he was nicknamed "Cannibal" by the Dutch press — and Liverpool.
But he most famously took a chunk out of Italy defender Giorgio Chiellini during Uruguay's final group game in the 2014 World Cup, throwing himself to the ground as Chiellini showed bite marks and Italy's players protested to the referee.
Amid the chaos Uruguay won a corner and scored the winning goal that took them through and knocked 10-man Italy out.
Suarez was handed a record nine-game World Cup ban and barred from any football-related activity for four months by FIFA, meaning that he was unable to make his debut for Barca until late October that year.
In 2011 he was banned for eight matches by the Football Association for racially abusing Patrice Evra during a clash between Liverpool and Manchester United.
Source: https://www.vanguardngr.com/2018/11/barcas-dembele-should-be-more-responsible-says-luis-suarez/