Former Super Eagles coach and captain, Christian Chukwu has said that the team have all it takes to outclass South Africa's Bafana Bafana in Saturday's African Cup of Nations qualification tie in Johannesburg.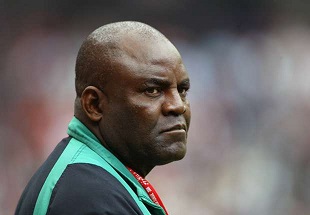 The Eagles are topping the group E pairings after collecting nine points from the games against Seychelles and Libya whom they beat home and away. A win will seal the ticket for the Super Eagles and Chukwu is confident that the Eagles will not let down their guards.
"For the matches we have played away we did well. We beat Seychelles which South Africa could not beat in their home, we beat Libya home and away so our morale is very high now," Chukwu said.
"And we are using that morale to face South Africa which I am sure will give us a good result."
AWCON 2018: Super Falcons don't scare us, says Zambia striker
"Gernot Rohr must map out a strategy for us to beat South Africa because once we beat them we have qualified," he continued.
"Losing is out of it entirely, so what we are looking for is win or draw."
Source: https://www.vanguardngr.com/2018/11/chukwu-backs-eagles-to-silence-bafana-bafana/