Stuart Baxter will be sacked as head coach of Bafana Bafana should the national team fail to qualify for the 2019 edition of the Africa Cup of Nations which will be held in Cameroon.
This is according to a report by local publication Sport24, which claims to have been reliably informed of Baxter's future.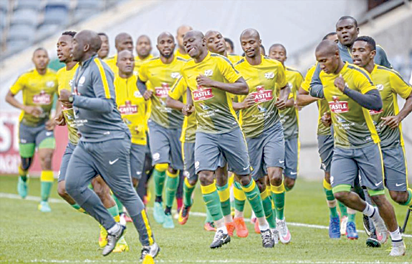 Baxter's second spell hasn't been too rosy with Bafana having failed to qualify for the 2018 FIFA World Cup finals, while they have also failed to win the Cosafa Cup on two occasions despite being the hosts.
When Baxter took over from Owen Da Gama, who had replaced Shakes Mashaba on an interim basis, Bafana were strong favourites to win their group and qualify for the FIFA World Cup finals.
Army hands over 680,000 adulterated diesel, kerosene to EFCC
However, back-to-back losses to Senegal as well as their dismal performance against Cape Verde saw them fail to qualify for their second successive World Cup finals.
The former Amakhosi mentor has been in charge of 17 matches for Bafana, and while he has beaten one of Africa's powerhouses in Nigeria, he remains under pressure for the time being. Bafana face Nigeria on November 17 at the FNB Stadium before travelling to Libya for their final Group E match in March next year.
Source: https://www.vanguardngr.com/2018/11/bafana-bafana-coach-baxter-risks-sack/