Former England captain David Beckham does not think Real Madrid is going through anything as significant as a "crisis".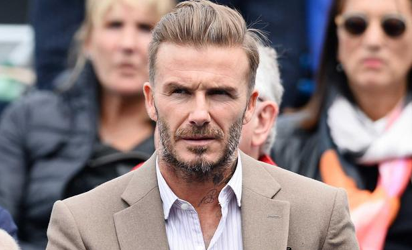 The former midfielder said he was confident his former club would soon emerge from their current run of poor form.
An already disappointing start to the new season for the Spanish giants hit a new low last weekend when they suffered a 5-1 humiliation at the hands of arch-rivals FC Barcelona.
That saw coach Julen Lopetegui shown the door and caretaker Santiago Solari installed and charged with reviving the ailing European champions.
They are currently ninth in Spanish La Liga and without a league win since Sept. 22.
"I wouldn't say it's a crisis," Beckham told reporters in Bangkok where he was hosting a youth football clinic.
"When you've been so successful and you have a couple of games that you don't play well, or a few games, people start talking about it. But they'll be fine."
Club president Perez's attitude made me leave Real Madrid- Ronaldo
Beckham played for four years at Real Madrid from 2003 to 2007, winning the league title with the club in his final season as one of the Galacticos.
Real Madrid won a record-extending 13th European title under Beckham's former team mate Zinedine Zidane last season, before the Frenchman decided to step down and was replaced by Lopetegui.
"Real Madrid is going through a certain change," Beckham said. "I think all big teams go through difficult times."
Mbappe, Neymar steer PSG to new win record on troubled day
European clubs like Real Madrid still dominate world football to a large extent and Beckham said "getting Asian clubs up to anywhere near the same level will take many years of hard work.
"I think it's grass roots, academy systems and coaches — getting the right coaches and starting the kids from a very young age and they can go on to be professional athletes and professional footballers," said the 43-year-old, now the co-owner of the Inter Miami club in the U.S.
"That's where it all begins, the structure of academy systems and having the right coaches. Then things can be successful. But it takes time, you have to be patient."
NAN
Source: https://www.vanguardngr.com/2018/11/crisis-what-crisis-real-madrid-will-be-fine-beckham-assures/