By Onozure Dania
A group, Dickson Oarhe Campaign Network, DO-CAN, has decried what it described as the continued and sustained harassment by the Police aimed at persecuting members of the network.
Also affected by the alleged actions of the Police are members of the  Oarhe family, who are pleading for justice over the persecution of their son, Dickson Oarhe.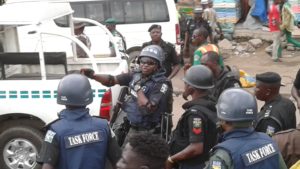 Assistant Publicity Director, (New Media) Blessing Joy in a statement in Benin City, Edo State, argued that, although the whereabouts of Dickson Oarhe is unknown, she stressed the commitment of members of the network to sustain and continuously advance his political ideology and belief despite the challenges they face as a result of standing up for his belief.
Meanwhile, family members of fleeing Dickson Oarhe represented by Reverend Solomon Egbenoma in a protest letter yesterday said they can no longer bear the hardship of living under alleged threat and police harassment.
from  and unknown persons, who recently stormed the family compound demanding the production of their son.
Rev. Egbenoma said,  "A group of policemen in plain clothes (allegedly) stormed our family compound demanding we produced him (Dickson).
"They drew our attention to a recent newspaper publication credited to him with a warning that they will stop at nothing in making sure that our son is arrested and made to answer to alleged charges brought against him."
Source: https://www.vanguardngr.com/2018/10/group-family-decry-alleged-police-harassment/