By Ugochukwu Alaribe
ABA—ABIA State government has said it is committed to repositioning Aba to make it a prime investment hub in the country.
Briefing the media in Aba on activities lined up for the first Aba economic and investment summit,   Special Adviser to Gov. Okezie Ikpeazu on Job Creation, Mr. Chinenye Nwogu said the idea was to develop the city into a model one    with excellent array of commercial, tourist    and industrial facilities with global economic influence comparable to Dubai and  Hong Kong .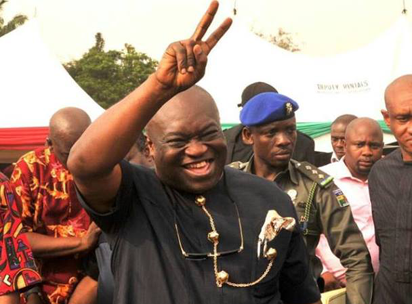 Nwogu disclosed that the state government has acquired 9.8 hectares of land spanning across Ukwa West, Ukwa East and Ugwunagbo council areas, for the Enyimba Economic City, adding that great efforts are being made to attract investments to Aba.
He explained that the state government would be partnering with the Aba Chamber of Commerce, Industry, Mines and Agriculture, ACCIMA, on the Investment Summit, stressing that the chamber has been at the forefront in projecting Aba's economic potentials to the outside world.
On Made-in-Aba goods, Nwogu insisted that it was due to Gov. Ikpeazu's desire to see that Aba- made goods found their way to all parts of the world to boost not only the economy of the state but also improve the financial status of the artisans who produced these goods, that made him to approve and support the investment summit.
"There is a need to stimulate investment potentials that abound in Aba.   Gov. Okezie Ikpeazu has made great efforts to attract investments to the state."
It is the governor's desire that made in Aba goods will find its way to all parts of the world .This will boost the economy of the state and the financial status of the artisan who produce the goods."
ACCIMA President, Chief Andy Obasi said the summit which holds would not only provide solutions to the economic problems of the city, but will also stimulate the investment potentials of Aba.
Obasi explained that the Chamber has registered Aba Business School which is meant for artisans in the city to further their education to hone their business skills and improve on their trade.
He listed the major problems of the Aba business community as lack of information and power, a twin problem he said ACCIMA is tackling.
"Our major problem is power and we are discussing with Geometrics Power Ltd. and we thank God that Gov Ikpeazu has waded into the problem between Enugu Electricity Distribution Company, EEDC, and Geometrics Power.  Another problem we have is that of lack of information by the artisans concerning how business are carried on in other parts of the world which we have tackled and asked artisans to come and access them."
The 24th NES Summit, Nigeria Commences its Journey to Prosperity
Source: https://www.vanguardngr.com/2018/10/were-committed-to-making-aba-investment-hub-abia-govt-2/