The Abia State University Teaching Hospital (ABSUTH), Aba, has said that four out of five victims of Osisioma pipeline fire died of severe burn injuries and not due to incompetence of its personnel.
The hospital offered the explanation in a statement made available to newsmen by its Assistant Director, Public Relations, Mr Joe Onwuka, in Aba on Tuesday.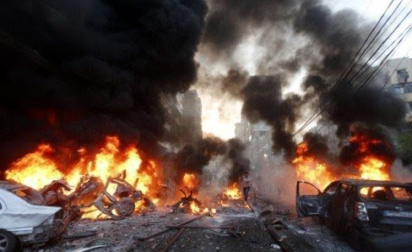 He said that the hospital never received more than five victims of the fire, noting that allegations that it received and lost all 12 patients were lies from persons desiring to ridicule the credibility of the facility.
"ABSUTH wishes to implore the public to ignore and disregard the claims or any insinuations on the social media over the incident as it pertains to the handling and management of the Osisioma pipeline fire victims.
Photos/video: IPOB leader, Nnamdi Kanu reappears in Israel
"That for the avoidance of any doubts, the management of Abia State University Teaching Hospital states clearly that the story making the rounds that ABSUTH received and lost 12 patients following the unfortunate incident is patently false.
"That only five patients out of whom four, including a couple caught by the flames in their home, died in the Teaching Hospital. That ABSUTH has two plastic surgeons including one of the very best in the country.
"That all the patients who died received the best possible care at ABSUTH's Intensive Care Unit but could not survive because of the nature and intensive degree of the burns that afflicted them,'' the statement read in part.
Onwuka also said that the comments claiming ABSUTH was incompetent in handling the victims were deliberate attempts to incite the public against the management of the hospital.
"We wish to confirm that we have necessary resources and manpower to handle different medical emergencies in line with Global best practices and with state-of-the-art technology equipment and supplies," he said.
While urging the public to ignore the dangerous rumour, the hospital promised to give more updates on the matter in due course.
Newsmen recall that media reports had been awash with a statement credited to the Speaker, Abia House of Assembly, Mr Chikwendu Kanu, during a visit to the victims in the hospital on Oct. 15.
The reports quoted Kanu saying "the deplorable condition" of the hospital and poor patient management resulted in the death of the victims.
The statement, made by the speaker, who is also the House Committee Chairman on Health, had being attracting uncomplimentary reactions from residents via the social media.
NAN
Source: https://www.vanguardngr.com/2018/10/pipeline-fire-absuth-says-victims-died-of-severe-burns-not-incompetence/