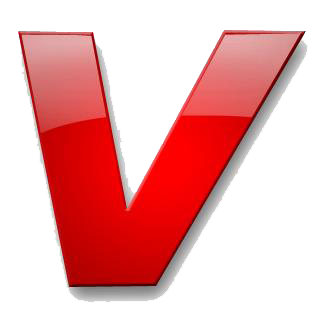 By Musibau Akanni
PERMIT me to renew or share with you some didactic, relevant literary experience availed the world by the duo of Ghana's Ayi Kwei Armah and Nigeria's Chinua Achebe, both writers of indomitable renown. We resorted to  Armah because of the similarity in the political history of the two countries being former British colonies. A constant reminder of this tie today perhaps is the Nkrumah Award for Good Governance which contemporary Nigerian politicians are always excited to be honoured with.
Armah via his probably best known work The Beautyful Ones Are not Yet Born tells the story of a corrupt society such as contemporary Nigeria presents. But we all know that no matter how pervasive the decadence of a society may be, some of us will still be consistently critical of the situation at whatever cost. This is also in addition to steering clear of corruption's unworthy benefits as much as possible.
The protagonist in the novel made all efforts to steer clear of corruption to the delight of the fair minded compatriots and others. However, the tribe of the critical mass is slim. Unfortunately, the least likely solution, a military coup happened. We are all too familiar with the regular tendency of coupists as opportunists always out to suppress or exterminate dissenting voices. Even the protagonist is not to be spared by the rampaging army. He is lucky to be rescued. Guess the Messiah: Some visibly corrupt members of the society.
This is no doubt a most sobering end capable of plunging readers into hopelessness. But  that's how  strong and overwhelming corruption can be. Corruption fights back, you must have heard spokespersons of the sitting, anti-corruption government of President Buhari say, repeatedly.
Our own Achebe in fact presents in No Longer at Ease what qualifies rather as  individualised scenario such that you and I could reflect much more deeply. Obi Okonkwo, the central character in the novel, having been awarded a scholarship to study English in England emerges the hope of his community. On return, he gets invited for a job interview at the Scholarship Board, a prestigious public service department. Obi is stunned when asked if he has sought to be employed there so he could take bribes. Eventually, Obi still gets caught up by the whirlwind of corruption even as he is contemptuous of the question that signaled its possibility in the first instance. Obi is jailed. From both Armah and Achebe, spirit dampening stories, you would conclude.  Achebe and Armah are, however, far from being simplistic about the societal challenges we have. They are no prophets of doom either. Rather, they are challenging the rest of us to adhere to deep thinking and strengthen our patriotic zeal.
Great Unilorites, would I be wrong to say that it is most tragic that unguarded use of social media today is robbing this generation of the capacity to deepen your thoughts? Just imagine how supposedly knowledgeable and radical undergraduates no longer compete to get published on the opinion pages of newspapers but rather dwell in ceaseless, resource sucking Facebook gossips. As a mark of genuine commitment to this Leadership Summit, it's time you all have a rethink on this.
Far from being simplistic, Achebe neither ignored the impact of the international environment. In his essay, "Africa is People" he argues that so many challenges for governance, especially economic challenges have derived from the inevitable international cooperation among governments which unfortunately appropriates more advantage to the western world than Africa. Recalling the memory of a session he had attended with some World Bank experts and others in 1989, the great story teller and sage recounts how he registered his displeasure against some of the distasteful policies of Bretton Woods Institution for Africa which are hardly dispensed to any country in the West:
"Here you are, spinning your fine theories to be tried out in your imaginary laboratories. You are developing new drugs and feeding them to a bunch of laboratory guinea pigs and hoping for the best. I have news for you. Africa is not fiction. Africa is people, real people. Have you thought of that? You are brilliant people, world experts. You may even have the very best intentions. But have you thought, really thought, of Africa as people? I will tell you the experience of my own country, Nigeria, with structural adjustment. After two years of this remedy we saw the country's minimum wage fall in value from the equivalent of 15 British pounds to five pounds a month.
This is not a lab report; it is not a mathematical exercise. We are talking about someone whose income, which is already miserable enough, is now reduced to one-third of what it was two years ago. And this flesh-and-blood man has a wife and children. You say he should simply go home and tell them to be patient. Now let me ask you this question. Would you recommend a similar remedy to your own government? How do you sell it to an elected president? You are asking him to commit political suicide, or perhaps to get rid of elections altogether until he has fixed the economy. Do you realise that's what you are doing?" But the reality is that the instability often triggered by weak economy has led to political crises in a number of African countries even as the latter have also deepened the former most disturbingly.
Flickers of hope: Against this tide of darkness looming large, the irrepressible scholar, Wole Soyinka, in the early 1980s co-wrote a song with a reputable musician, Tunji Oyelana, titled "I Love My Country". That song was such a huge success, it echoed around, almost nationwide.  Some four decades later in 2013, DJ Cuppy, another Nigerian, a young lady based in the UK, daughter of oil magnate and Forbes-rated multi-millionaire, Femi Otedola, caused a rebound of the celebrated Soyinka-Oyelana title with a remix. She created what has been described an interesting and unique sound, which blends Afrobeats with the internationally popular dance music.
A few years earlier, specifically in 2009, the former Information Minister, who had a distinguished tenure as the director-general of National Food and Drug Admistration Commission, NAFDAC, Dora Akunyili, in her capacity as Information Minister, fashioned an endearing phrase "Nigeria: Good People, Great Nation".
The vice-president then, Dr. Goodluck Jonathan, after the launch of the slogan and logo for the rebranding project, challenged Nigerians not to perceive the campaign as another exercise in sloganeering.
According to him, it should be perceived as a genuine attempt at making every Nigerian have a renewed commitment to the rejuvenation of the country. If it is thinkable, it is often said, it is also doable. Frankly speaking, however, anyone who doesn't venture can hardly have anything.  In other words, the youths here should know that rights and privileges are never without responsibilities.  Great Unilorites, are we ready?
Inclusivity Driven by Politics
Perhaps the most exciting development in the recent time in the history of party politics in Africa is the seemingly impossible victory of opposition in 2015 over the ruling party in Nigeria.  Peoples Democratic Party, PDP, had swept the polls in 1999 and repeated the feat in 2003, 2007 and 2011. It was, therefore, convenient for members of that party to claim that their party, the biggest part in Africa, would rule for 100 years or so. It was difficult to fault. But then the strategists in the opposition refused to resign to fate. They organized and re-organised fusing forces.
The Action Congress of Nigeria, ACN, which had earlier transformed from Alliance for Democracy, AD, worked out some concessions and to unite with CPC. Fortuitously, youths disenchanted with the 16-year misrule of PDP took to social media with their unprecedented advantages of multimediality and immediacy. The mileage earned, not only for the APC, but also for themselves as individuals remains historical. It is on record today that some of these social media influencers, and most of them are youths, now have followership that readily dwarf those of established media institutions that had been in existence before some of them, like majority of you, were born. It is not how far but how well. This is different from chatting away precious time on social media.
Defamation: Court adjourns Dokpesi's N5bn suit against Lai Mohammed, AGF until Oct. 23
Disitinguished guests and great Unilorites, I'm not in doubt that a major dividend accruing to the youthful activism was the motivation to start and sustain the Not Too Young to Run Bill campaign. It is now a success story. The constitutional amendment was signed May 31, 2018. The Bill seeks a reduction in the minimum age to contest presidency and legislative positions at both the state and House of Representative levels to 35 and 25 years respectively from the former 40 years and 35 years.  It is in fact interesting to note that apart from Dr Nnamdi Azikiwe who was 56, none of the rest of the first set of regional, post-independence leaders including Chief Obafemi Awolowo, Chief S L Akintola and Tafawa Balewa was 50 year old.   Chief Matthew Mbu who later became Labour Minister at 25 became Nigeria's High Commissioner to the United Kingdom at 26 after he had been a parliamentarian at 23. Not to forget, the current Minister of Communications, Chief Adebayo Shittu, also became a member of the House of Assembly of the Old Oyo State at 26.  So, who says the good old days are not here already for you, with all the capabilities that the digital technology has come to arm you with, as digital natives?
"Leave no One Behind": Following the expiration of the Millenium Development Goals, MDGs, in 2015 a new global developmental agenda, Sustainable Development Goals, SDGs, was initiated. The distinguishing feature of SDGs which also recommends them as more progressive is the non-discriminatory disposition to developmental challenges across the so called developed and developing countries of the world.  A more robust package, it comprises no fewer than 17 components as opposed to the eight goals of the earlier Millennium Development Goals. The lesson here is that the more representative any design for development is, the better. Be it known, therefore, that if leaders do not have your volunteered or solicited input or colouration, any new law or policy fashioned may likely run counter to genuine principles of democracy with its all-encompassing philosophy.
A good case is the Cybercrime Act of 2015. It is a trendy but vacuous law. It addresses a lot of atrocities that users of internet are capable of wreaking on the society. In what looks like democratizing its outlook, it provides for what it calls Cybercrime Advisory Council. It is a somewhat  long list yet excludes the Ministry of Youth Development even as  the UN-instituted annual Internet Governance Forum, IGF, recognizes and provides specially for the youths to the extent that they are permanently on the planning committee team every year. The hypocrisy and insensitivity in the provision is also readily betrayed when it is realized that National Agency for the Prohibition of Trafficking in Persons, NAPTIP, is included. Great Unilorites, may I ask: Are Nigerian youths not the majority of the victims of persons illegally trafficked out of this country? It won't be out of place for the Student Union here to champion the repeal of this law to ensure that it fulfils democratic mandate of inclusivity.
But there is even more to look at in the Act. The Act also provides National Cybersecurity Fund. Notwithstanding my membership of the Internet Society, ISOC,  in Nigeria and I know a number of persons here are, I do not know much about  how this Fund is expended. Now another surprise: Since 1964 or so, Nigeria has been a member of the International Telecommunication Union, ITU. The membership of this Union is also open to academic institutions of member countries. It is on record that academic institutions from even countries like Bangladesh and Cote d'Ivoire are members. Here is challenging the youths here with the leaders to explore ITU membership for this university hopefully taking advantage of the Cybersecurity Fund and may be some other related funds to sustain the membership.
It is worth stressing here that the Cybercrime Act of 2015 has only been used to highlight the need for youths to be alive to issues and strive to offer  meaningful interventions.  Incidentally, this age of maximally liberalized public communication offers limitless opportunities.
"You Must Set Forth at Dawn"
There can hardly be any greater signal on the need to heed the elders' call to "set forth at dawn" than the personality of President Macron of France. As recently as 2002, he was at the French Embassy in Lagos as an intern. The rest is good story today.
Permit to end this my short address by echoing the honouree of the day. When he was the Vice-Chancellor, he had charged the first set of students who matriculated under him to set forth at dawn, himself echoing an older scholar, Prof. Wole Soyinka.  His appeal on that day remains as relevant as ever:
There is no better time to begin to muster efforts for excellence in your pursuits here than now…
You are expected to work very hard from this very beginning.  When you do this, you stand to keep improving by the day…  I want you to be mindful of your enviable status…  particularly of a fast growing university with high flying credentials.  I plead with you to conduct yourselves in the most lawful manners.  If you do this, you stand to attract all possible support…  We believe you are anxious to become great ambassadors of this university in no distant future as the present leadership of the university demonstrates.  We equally believe you would make good assets to the institution.
I want to use this opportunity to specially thank my teachers in the former Modern European Languages Department which has since transformed.  Most especially, I want to accord a most profound recognition to my project supervisor then who is also the President of the Nigerian Academy of Letters, world renowned Professor Olu Obafemi. I shall continue to cherish the privilege to drink from your fountain of knowledge.
Source: https://www.vanguardngr.com/2018/10/deem-yourselves-beautiful-2/