By Moses Nosike
Charles Umerie is a young Nigerian from Anambra who has developed passion in writing and has authored two books apart from being an entrepreneur. In this interview, he revealed how hard work has helped him in life and would wish every young Nigerian could imbibe the spirit of hard work to succeed in life. Umerie said that his writing has impacted on the economy of Nigeria because he engages people to work him and he pays them at the end of the day. Excerpt:
What inspired you into writing this book, "Across the Desert? And
when is it coming out?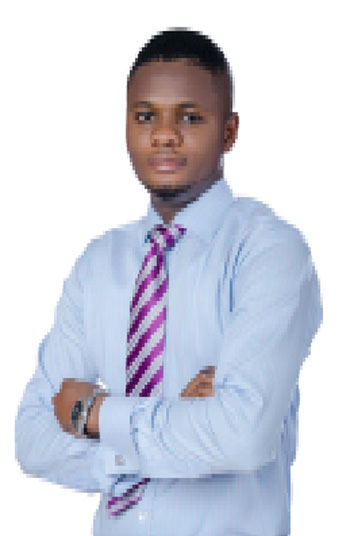 Across the Desert will be out this November. It is a historical fiction, and it's based on Mali Empire. The empire is the inspiration behind it. An empire as big and wealthy as Mali Empire shouldn't be forgotten like that. At its peak, it was the world's largest producer of gold. And this very empire was located in West Africa. We all know slavery overshadowed all the great empires that existed in West and South Africa, and my plan is to educate people on these empires through this book, and most importantly, entertain.
Tell us about your growing up?
I grew up in Anambra State. It wasn't smooth and it wasn't rough. My parents were teachers, and my father was a writer too. If it wasn't for him, I wouldn't have leaned towards writing. I also grew up around hard working adults and I learned a lot from them. I learned the importance of hard work and why I should quit complaining about anything. I believe if you don't like a situation, you can either do something about it or accept it. Complaining is a waste of energy you would have used to change that situation.
How do you make money from writing?
There are many ways to make money from writing. If you depend on book sales, you might not see much profit. I have a lot of people that come to me for editing or other services. I'm always busy, so I charge them a fee for whatever it is they want. The better writer you are, the more people will come to you. And you will continue to make your money.
How does your work impact on the economy?
I can say my work impacts the economy positively, because I know that I've paid a lot of people on this project. Especially people like editors, book cover designers and printers. I also know some people that have picked up writing because of me, and they are generating income from it. That's how it impacts the economy.
What are your challenges writing books?
I have only one challenge, and it's time. Ideas are unlimited, but time is limited. I have other things to do as well, so writing and doing all those things together is very challenging, but I'm getting used to it now. I have a timetable now, and when it's time to write, I try as much as possible to not let anything disrupt that.
In your profile you mentioned being an entrepreneur, tell us what other business you do apart from writing?
I'm an app developer, run a book and music publishing website, sales, and a consultant.
Source: https://www.vanguardngr.com/2018/10/passion-led-me-into-writing-books-umerie/