THE just-concluded nomination of candidates for electoral positions, especially in the two major political parties – the All Progressives Congress (APC) and the People's Democratic Party (PDP) – have once again shown that the political class has no genuine intention to fight corruption. The processes were in most cases fraudulently packaged and delivered to fuel corruption among future political office-holders.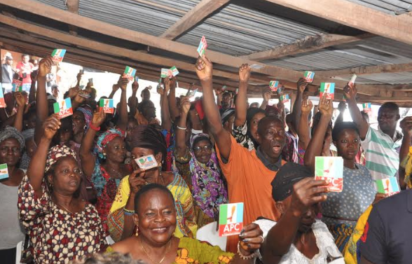 Firstly, the prices were  exorbitant as if nomination was preserved for those with "deep pockets". The ruling All Progressives Congress (APC), which was voted into power in 2015 in the hope it would bring about positive changes in the ways the People's Democratic Party (PDP) had run the polity in sixteen years, proved the worst culprit in this unwholesome business.
While the opposition PDP announced the following prices for the Expression of Interest and Nomination Forms: N12million for president, N6 million for governor, N4 million for Senate, N1.5 million for House of Reps and N600,000 for House of Assembly; the APC sold theirs at: N45 million for president, N25 million for governor, N8 million for Senate, N3.85 million for House of Reps and N850,000 for House of Assembly.
The irony was that the parties sold these forms for non-refundable fees to aspirants though with the intention of granting automatic tickets to certain favoured aspirants. What can be more fraudulent than that?
The situation was far worse in the APC where some candidates  after paying such heavy amounts were schemed out of the process.  Yet "winners" were declared after such charades. This brought about parallel or repeat primaries. It created so much confusion that some state chapters such as Rivers and Zamfara States risk losing their right to produce candidates for the 2019 elections.
The situation was so horrible that the outspoken Wife of the President, Hajiya Aisha Buhari, openly dissociated herself from the primaries of her party and called on the people to "rise against impunity" and "vote wisely".
The major political parties obviously opted for this extortionate tactic to raise money for the impending campaigns, have enough funds to run the party and be able to prosecute subsequent electoral tribunal cases, among other necessities. But obtaining funds by fraud and extortion are hardly the ways to go about it as these would lead to other political malfeasances when these individuals gain access to power and public funds. Governance will continue to be a bazaar for corruption.
Besides, a lot of aspirants after being cheated out of their hard-earned money, are tossed aside to lick their wounds. It is unfair and highly condemnable. Indeed, our people must vote wisely.
Nigerian political parties must explore and discover honest and credible means of raising funds and maintaining themselves, copying from more experienced and advanced democracies.
Source: https://www.vanguardngr.com/2018/10/fraudulent-or-primary-elections/