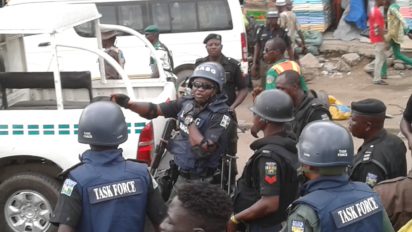 By Joseph Erunke
ABUJA—Former Minister of Finance, Mrs Nenadi Usman, and her family, have dragged the Police to court over last Saturday night's killing of their daughter, Ms Anita Akapson, in Gwarimpa area of Abuja.
The family also demanded an independent prosecutor to handle the prosecution of the officers involved in the killing, noting that "history has shown that the Police can go to any length to protect their own."
Counsel to the family, Kayode Ajulo, said at a briefing in Abuja yesterday that the action was to demand justice and reveal the identity of the killer-officer, who they accused the Police of shielding.
Besides, the bereaved family demanded an immediate comprehensive reform of the Nigeria Police Force, saying the present mode of operations of the Force was not for the protection of lives and properties as it was meant to be.
The family, according to Ajulo, said while they appreciated the fact that the Inspector General of Police has ordered the detention and investigation of the officers involved in the killing of Ms. Anita Akapson, they demand to know the identity of the officers.
He said: "As you are all aware, on the night of Saturday, October 13, four persons in a Mazda car, trailed, targeted, intercepted, brushed and blocked the vehicle being driven by the late Anita, after which one of the occupants of the vehicle came out to shoot at the rear tyre of her vehicle and shot her at close range.
"This fellow, who was later identified as a Superintendent of Police, shot into the air to disperse the crowd, but when his bullet got expended, he immediately brought out his identity card to identify himself as a Police officer.
"Late Anita, a 31-year-old lady who recently returned from the United Kingdom on the completion of her studies to render her services to her country, died the same night at Gwarimpa Hospital, due to injuries sustained from the shooting."
Source: https://www.vanguardngr.com/2018/10/ex-finance-minister-nenadi-usman-family-drag-police-to-court-over-anita-akapsons-killing/