Iran has explored multiple ways to sidestep U.S. sanctions after Washington vowed to bring the country's oil exports down "to zero" and punish any country that continues to buy oil from the Islamic Republic.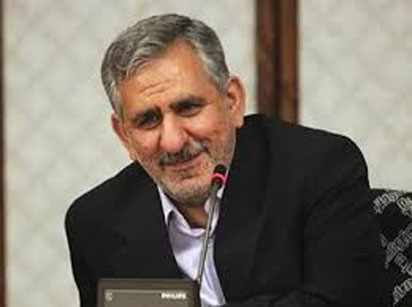 Tehran has found new partners ready to buy Iranian crude oil in spite of the impending reinstatement of U.S. energy sanctions next month, Vice-President Eshaq Jahangiri said, according to the IRIB broadcaster.
Nigeria woos investors with promise of high yield on investment
"While some countries have stopped buying oil from Iran, we have found new partners. Furthermore, we have engaged in talks with our existing partners," Jahangiri said.
According to the official, even those countries which have stopped imports are looking for workarounds which would allow them to continue to import energy indirectly.
Commenting on U.S. sanctions threats, the official emphasized that the U.S. "will definitely not be able to cut Iran's oil exports to zero."
"America thinks Saudi Arabia can replace this oil. But right now Iran's oil has reached more than 80 dollars [per barrel], and with half the previous exports we will have the same income as before," Jahangiri boasted.
NAN
Source: https://www.vanguardngr.com/2018/10/iran-gets-new-partners-for-oil-export-jahangiri/