Images of Colin Kaepernick were added to a San Francisco 49ers website photo collection Friday after the former quarterback who began the US anthem kneeling protest movement had been snubbed by the NFL club.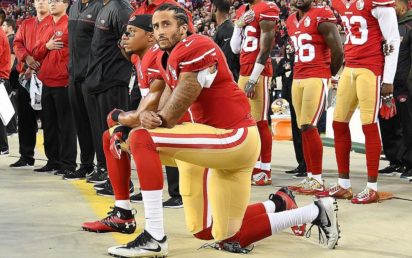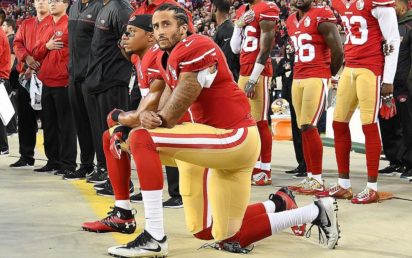 The 49ers highlighted memorable moments from their rivalry against the Green Bay Packers, who they visit in their next NFL contest on Monday night.
Kaepernick set a one-game NFL record for rushing yards by a quarterback with 181 in San Francisco's 2013 playoff victory over the Packers and also sparked the 49ers to a playoff triumph over the Packers in 2014 with a game-winning drive.
But until the issue was brought up, no images of Kaepernick were included in the montage.
"Unfortunately there were a handful of obvious misses in this gallery posted by our website team and we appreciate them being brought to our attention," the 49ers said in a statement.
"The 49ers organization has tremendous respect and gratitude for the contributions Colin made to our team over the years. We have fond memories of those games and that should have been displayed on our website. This oversight does not properly reflect the appreciation our ownership and this team have for Colin."
Kaepernick went 4-1 as a starter against the Packers, throwing for eight touchdown, including a 412-yard passing performance in a 34-28 victory to open the 2013 regular season.
Kaepernick began kneeling during pre-game playings of "The Star-Spangled Banner" in 2016 as a way to protest racial injustice and social inequality. He opted out of his contract in 2017 and has not found a job in the NFL since.
The kneeling protest gained a higher profile last year when US President Donald Trump said players should be fired for such protests, calling anyone who kneeled for the anthem a "son of a bitch" who was insulting the nation and flag.
AFP
Source: https://www.vanguardngr.com/2018/10/nfl-49ers-add-kaepernick-to-photo-tribute-after-snub/