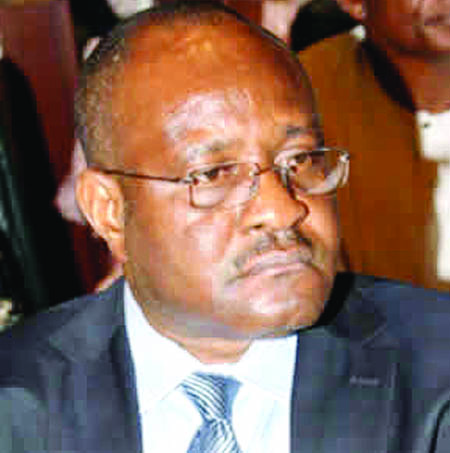 The Chairman, Niger Delta Development Commission (NDDC), Sen. Victor Ndoma-Egba has expressed shock over the demise of former National Publicity Secretary of the Peoples' Democratic Party (PDP), Chief John Odey.
Odey, who was also a former Minister of Information and Communication, died on Sunday in Dubai, the United Arab Emirates at the age of 59 years.
Ndoma-Egan in a statement signed by the NDDC Chairman's Special Assistant Communications, Mrs Clara Braide, on Monday in Abuja, described the news as devastating not only to him, but the people of Cross River and the country at large.
He said that the nation would miss him at a critical period when Nigeria needed his wealth of experience.
"I am truly shocked and saddened after receiving the news of the sudden passing of my brother, John Ogar Odey.
"Words cannot describe the sense of personal loss I feel but also feel greater loss for our state and the nation.
"He was truly a worthy representative of his generation who made us proud even as his best was yet to come.
"He was a source of inspiration to all who crossed his path, he was a good friend and brother indeed and his invaluable contributions to the development of our people and the nation cannot be over-emphasised
"May God comfort the family he left behind, and may his soul find rest and peace," Ndoma-Egan.
Odey's demise was announced on Sunday morning after he was flown out of the country for medical attention for a cancer-related ailment in Dubai, United Arab Emirates.
John Ogar Odey was born on Nov. 1, 1959.
He was appointed minister of information and communications in July 2007, and became minister of environment in December 2008 after President Umaru Yar'Adua reshuffled his cabinet.
Odey graduated with a B.Sc. in banking and finance from the University of Calabar in 1986.
He has been active within the media holding positions such as General Manager, South-South Communication and Chairman of News Agency of Nigeria.
He was appointed National Publicity Secretary of the People's Democratic Party (PDP) in 2004.
He is survived by a wife and children.
Source: https://www.vanguardngr.com/2018/10/im-saddened-over-odeys-demise-ndoma-egba/