By Chris Onuoha
Nigeria's journey of independence hit the 58th year on Monday, October 1, 2018. One Nigerian who feels positive about this landmark achievement is Prince Moses Samuel of Moss Media Limited, a professional broadcast media organisation in Lagos. He is also the Chief Executive Officer of Africa Christian Broadcasting Network, ACBN. His organisation has recently struck a partnership deal with NTA International to air a documentary series tagged Project Nigeria, on DSTV/GOTV. This programme is geared towards highlighting Nigeria's march to greatness. In this interview, Samuel says there is much to cheer as a nation.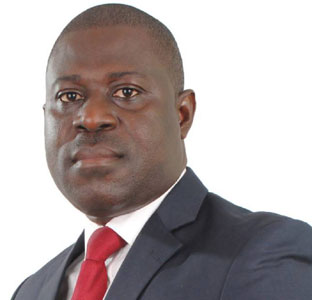 Nigeria marked its 58th anniversary on October 1. What is your assessment of the country as a nation; do you think Nigeria has cause to celebrate?
Nigeria became independent on October 1, 1960. It has been a mixed grill of the good, the bad and the ugly but definitely, it holds much hope for a better tomorrow. Yes, I can say that it is good to celebrate because despite all that the nation has been through, it has not disintegrated. We have been through a civil war, community clashes, militancy and insurgency, however God has preserved us as a nation. We are not there yet, but God has a hand in the destiny of this country. I have no doubt that we will surmount every challenge confronting us.
This year also marks Nigeria's 19th year under a democratic rule. How do you see Nigeria's democratic march since 1999?
It is great really that Nigeria's democratic journey has survived this long. I have no doubt that democracy has come to stay. We have made steady strides and kudos must be given to the players. That is why we have launched Project Nigeria in collaboration with the Nigeria Television Authority International, (NTAi) to showcase the gains of our democratic experience, especially during this current administration, both at the centre and in the states without any political bias.
What is Project Nigeria all about?
As the name implies, it is all about the Nigerian project since the inception of democratic rule in 1999. Project Nigeria is a television documentary series dedicated to promoting leadership, democracy and good governance in Nigeria.
Since the return of democracy on May 29, 1999, successive administrations, beginning from Chief Olusegun Obasanjo up to President Muhammadu Buhari, have continued to make significant investments in the infrastructural needs of the people towards meeting the growing demands of a modern economy.
Obasanjo was succeeded by Umaru Yar'Adua in 2007, unfortunately, he died before his tenure expired. Thereafter, Dr. Goodluck Jonathan took over. After 16 years in power, the Peoples Democratic Power, PDP, was voted out in 2015, when Nigerians voted overwhelmingly for Muhammadu Buhari, a retired General and former Head of State, who defeated the incumbent president, Goodluck Jonathan.
Each of these administrations did its bit in the process of reforming the state, the economy and improving the quality of lives of the people. Project Nigeria is thus a non partisan special documentary television series that captures all the human and capital developmental structures of this democratic dispensation, as the nation counts down to the general elections in 2019. Its searchlight beams across the entire breadth of the country from the centre to the states, ministries and parastatals.
Project Nigeria is Nigeria's first democratic corporate governance television series, dedicated to showcasing the essence of governance but focusing on major projects that have been executed in the country by the governments at the centre and the various states. The documentary, comes on air as from October 15, and will cover spot interviews with government officials and other select personalities relating to the projects and governance. It will also highlight the views of beneficiaries, opinion leaders in the communities and the common man.
Why do you think people will be receptive to the project?
The relationship between political leadership and the public is an issue of growing importance world over. The focus of every democratic structure is to see that the electorate reaps the required dividend of the vote that transfers the people's power to an elected leader. Power belongs to the people. Voting in elections is an investment for the electorate. Choosing a candidate is the basis of the power and authority that the beneficiary of such mandate exercises. For this effort, therefore, the electorate expects bountiful returns through good leadership and governance in the form of infrastructural provisions.
Therefore, people want and need to know to what extent the political leadership has kept the promises made during campaigns for elections. That is the thrust of Project Nigeria; people are eager to see visual evidences of what governments at various levels have done or claim to have done. With the manifestoes brandished, and the 'Change' mantra and emphasis made on other slogans of various state governments; questions are being asked: "To what extent has the current administration been able to wipe meet the yearnings of long suffering Nigerians? Have jobs been provided for millions of unemployed youths?  Has the electricity situation in the country changed dramatically for better?
Have our highways and railways got better attention this time around? How about our education sector, has it got a face lift? And our health institutions, have they faired any better? Has their status changed to excellence?" Maybe yes, or maybe no! That is why Project Nigeria is here, to give governments an ample opportunity to showcase their claims of achievement and for the electorate to be well guided so that they can make quality use of their voting power in the forthcoming general elections.
How do you see next year's general elections?
I think it is going to be keenly contested. There may be a few hotbeds of disputes here and there but at the end of the day, new leaderships will emerge at the various centres of power and certainly, Nigeria will yet survive. We'll emerge from the exercise stronger and better.
Source: https://www.vanguardngr.com/2018/10/nigeria-at-58-there-is-a-cause-to-celebrate-prince-moses-samuel/