By Joseph Erunke
PRESIDENT Muhammadu Buhari has assured teachers in the country of Federal Government's determination to better their lots through provision of necessary incentives.
The president said his administration was committed to the course of the teaching profession, saying frantic efforts were being made to improve teachers' education for skills acquisition through teacher's continuous profession development.
Buhari's statement came as the Nigerian Union of Teachers, NUT, said over 400,000 teachers were needed in basic and public secondary schools to tackle shortage of teachers.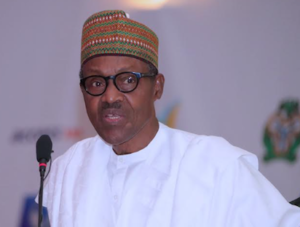 The union, through its national president, Nasir Idris, equally asked the government to raise the retirement year of the nation's teachers from its current 60 to 65 years and service period from 35 to 40 years,respectively.
President Buhari, who spoke, yesterday, in Abuja, while addressing teachers at the occasion of 2018 World Teachers' Day celebration,admitted that teachers were passing through harrowing experiences following unfriendly teaching environment they found themselves.
But Buhari, who spoke through his representative and Secretary to the Government of the Federation, Boss Mustapha, insisted that the federal administration was committed to addressing the grey areas to put the teachers in good shape.
Source: https://www.vanguardngr.com/2018/10/teachers-day-buhari-assures-teachers-of-improved-welfare-others/