By Jacob Ajom
She marked her 15th birthday in captivity. Her kidnap by the dreaded Islamic sect Boko Haram in February, 2018 has drawn local and international uproar, particularly as her continuous captivity is because of her refusal to renounce Christianity. Leah Sharibu was one of the 110 female students of Government Girls' Science and Technical College, Dapchi, Yobe State kidnapped by Boko Haram in February this year.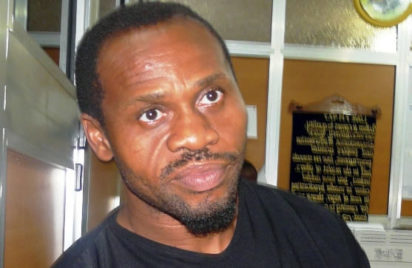 A report by Vanguard Newspapers of 18 May reads, "The long wait began for the distraught and traumatised parents the day news broke in March that 104 of the 110 abducted school girls had been released by their Boko Haram captors. The news prompted the parents and other relations of the affected girls to jump for joy
The report went ahead to reveal that four of the girls died in captivity while one, who happens to be Leah was still held because of her religious faith. "The Boko Haram insurgents had decided to hold on to Leah for her refusal to renounce her Christian faith and embrace Islam," the Vanguard reported.
After that, there have been series of meetings and moves by both the Yobe State and federal governments in attempt to convince the captors to free Leah.
Despite assurances by the federal government that Leah would be released soon, the Sharibus have waited days, weeks and months on end, yet there has been no respite.
In life, however, the unexpected happens. The Sharibus may have just been offered some relief from an unexpected quarter. A former Nigeria international, Emeka Ezeugo has offered himself to be taken away by the Boko Haram insurgents in exchange for Leah.
Writing on his Facebook page, Ezeugo stated, "Leah must be released immediately from protracted predators' solitary confinement. She is a minor. Her freedom must not be leveraged on by the ruling party or the opposition. What can we do to liberate Leah from Boko Haram? She has great shepherds in all of us. I have personally offered to be taken hostage in exchange for Leah's immediate release. There must be something we can do collectively. We surely have not done enough.
"Prominent former footballers, legends of the game, I am appealing to you all to intercede, Boko Haram militants love football and enjoy watching us when we were still active. Appeal to them publicly, you will be surprised how the Mighty One upstairs will touch their hearts. Your Grace may be responsible for freeing Leah."
Emeka fears, politicians are trying to use the fate of little Leah to win cheap political points, and this he has sworn must not be allowed to go on. He writes, "The opposition party and the ruling party must not use Leah's freedom to gain political mileage. This is rather a great opportunity to send a nationwide and global message to Terrorists and Kidnappers that their time is up and that they can't have their way anymore. I am calling on and appealing to every true Muslim, real Christians, conscious citizens of Nigeria, Nigerians in the Diaspora, religious leaders, parliamentarians of Nigerian extraction, current and former national team players of Nigeria, media and legal practitioners to join me in appealing to Boko Haram publicly to release Leah."
He concluded by directing a message to Boko Haram: "Should you continue to hold little Leah hostage, I will be leading a MILLION MAN MARCH (jogging) into the Sambisa forest and make sure that the forest is converted into a playground."
Source: https://www.vanguardngr.com/2018/10/take-me-hostage-release-leah-sharibu-emeka-ezeugo-pleads-with-boko-haram/