By Kingsley Omonobi
Abuja—Police Service Commission, PSC, yesterday, pledged to work with Nigerian Office of Amnesty International, AI, to drastically reduce cases of human right abuses in Nigeria.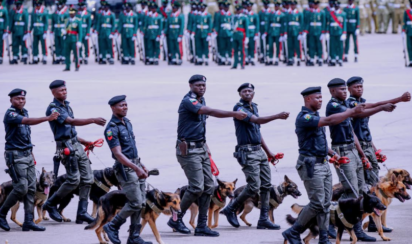 Chairman of the commission, Alhaji Musiliu Smith (retd), conveyed the commission's position when he received in audience a delegation from the Nigerian office of the agency.
Smith told the visiting delegation that the commission had already started work on this but requested that the agency should carry the commission along in its findings before such reports were released.
He said the commission had since set a new agenda for Nigeria Police which hopefully would ensure that operations of the Police would, henceforth, respect human rights and be in accordance with laid down rules.
Smith noted that the commission has received a lot of complaints on Police misconduct, but promised that it would ensure that such complaints would be treated speedily with all the fairness they deserved.
Leader of delegation and Director, Amnesty International, Nigerian Office, Osai Ojigho, told the PSC chairman that they were in his office to engage the commission in respect of the reform in the Nigeria Police Force, especially Special Anti Robbery Squad, SARS, and other legislative reforms.
She pointed out that they were around to share their findings regarding certain abuses and violations of human rights by the officers of the Nigeria Police Force.
A statement by Ikechukwu Ani, Head, Press and Public Relations, said she expressed the happiness of the agency to note that SARS was currently undergoing reform.
Source: https://www.vanguardngr.com/2018/10/rights-abuse-psc-plans-partnership-with-amnesty-intl-to-reduce-police-misconduct/