Urhobo Renaissance Movement, URM, has urged the Federal Government to revive the moribund ports in Warri, Sapele, Burutu, Koko, Forcados and Escravos in Delta State.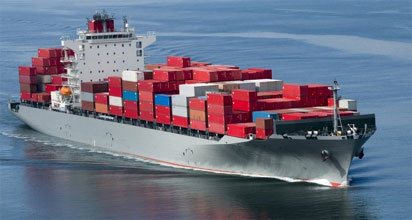 In a statement, yesterday, the group registered its discontent with the neglect Urhobo people have suffered since the country's independence, especially in the area of seaports development.
The statement by its Coordinator, Professor Hope Eghagha; Secretary, Lexzy Ochebejivwie and others, stressed the need to revive the ports and decentralise ports operations in Lagos State.
"Considering the enormous internally generated income, which the ports are likely to rake in for both the government and people of Nigeria and Delta State, we are demanding that our seaports be given the kind of attention the seaports in Lagos are receiving."
The group decried the situation in which the Urhobo people of Niger Delta find themselves, especially due to their law-abiding nature, adding: "To that extent, we must quickly reiterate that it is time we stop asking for peace and start asking for justice."
"The enormous economic potentials of seaports cannot not be better explained than through the ugly scenario of shipping and shipping-related activities in and around Apapa, occasioned by delays, unending and nightmarish gridlock to and from Apapa Port (Lagos).
"No other reason is responsible for this situation than for the singular fact that Lagos seaports, Apapa and Tin Can are the only active seaports in Nigeria even though the country can boast of even bigger seaport elsewhere in Nigeria. For example, the Delta State seaports have been either abandoned or taken over by the Navy."
It lamented that the Nigerian Navy had annexed the Sapele seaport, which was once a beehive of economic activities, insisting that part of it is under-utilised without any consideration of the enormous strength and utilitarian value of the port to the people of the state and its neighbours.
"This situation has not only brought untold hardship on the people who depended on the commercial activities of the port at its inception, but has also deepened the level of unemployment and restiveness in the region.
"The only way we as a people are supposed interact with the Nigerian state is the equitable distribution of our commonwealth, through economics, politics, security and industrialisation of the federating unions," it stated.
The group, therefore, urged the Federal Government to develop the Sapele Port for commercial activities, while the Navy should be restricted to its part of the sea, so as to allow space for commercial activities for which the port was originally established.
It also charged the government to dredge the Warri port and restore its full capacity, utilisation and commercialisation, while shipping activities should be decentralised so that federating unions with capacity for water transportation are provided with equal playing ground for development
"The restoration of our seaports to its glorious days should be treated as a matter of utmost urgency," the statement added.
Source: https://www.vanguardngr.com/2018/10/urhobo-group-urges-fg-to-revive-delta-ports/