Organizers of the Higher Institution Football League (HIFL) Pace Sports and Entertainment Marketing (PSEM) and the Nigerian University Games (NUGA) has assured that the semifinal matches scheduled to take place today Wednesday will hold as scheduled, Olufemi Olatunji, HISL Media officer revealed in a statement.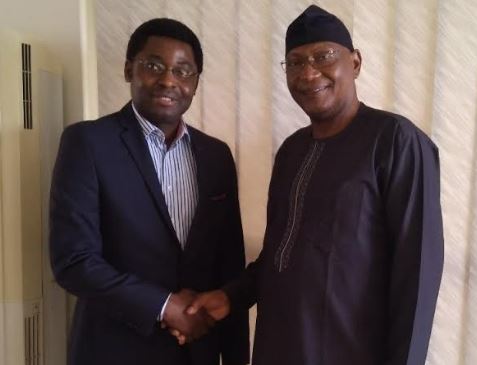 Speaking on enquiries from a segment of the media regarding an unofficial statement circulating in the media, the Director, Pace Sports and Entertainment Marketing (PSEM) Mr. Sola Fijabi said that today's HIFL semifinal matches promises to be an entertaining event. "PSEM has not sent out any communication to the contrary regarding our matches.
The semifinal matches hold as scheduled and the NUGA qualified universities are ready to host the teams".
On cases of disciplinary issues raised in the unofficial statement being circulated, Fijabi clarified that "the HIFL Main Organising Committee (MOC) which is the highest arbiter on the HIFL rules has arbitrated on the matter of University of Benin and Obafemi Awolowo University.
"The matter has been decisively deliberated and decided. There has been no communication from the Nigerian Football Federation (NFF) advising to the contrary on the decision taken by the MOC. We want to set the best record as much as we can for the sake of credibility within the established and published rules guiding the HIFL and decisions ratified by the MOC. We appreciate the support of our partners NUGA and the NFF who has endorsed the league as a panacea for youth sports development in Nigeria."
In his remark, the President of the Nigerian University Games (NUGA) Prof. Stephen Hamafyelto appreciated PSEM for their determination to see the league succeed and set an enviable record in collegiate sports in Nigeria. "We are happy with the success recorded so far on the HIFL.
Despite the challenges, we are getting stronger. As we step into the semi-finals today, NUGA and PACE remain committed in fulfilling the HiFL execution plan in line with best practices. Obafemi Awolowo University, University of Agriculture, Makurdi, University of Ilorin and University of Calabar have given a good account of themselves advancing into the semi- final. We are confident of the same level of success and even more as we look forward to the grand finale in Lagos. Truly the HiFL® is complementing the efforts of NUGA to bring back the good old days of competitive inter-school games with all the excitement therein" Hamafyelto said.
It would be recalled that the HIFL commenced with sixteen university teams who played in home-and-away matches. The final game is scheduled in Lagos on November 3, 2018.
Source: https://www.vanguardngr.com/2018/10/nuga-pace-insist-hifl-2018-semifinal-matches-hold-today/