French ice dancers Gabriella Papadakis and Guillaume Cizeron completed a successful defence of their world title with a sparkling free routine in Japan on Saturday.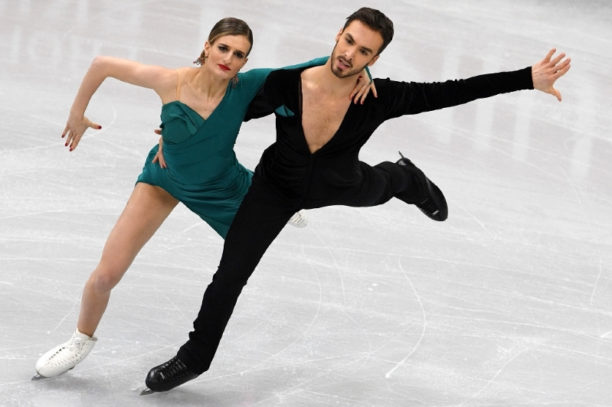 Now four-time world champions, they made headlines for the wrong reasons at last year's Winter Olympics after a wardrobe malfunction that left Papadakis overexposed during their rhythm dance routine.
READ ALSO: Former top-10 badminton player banned over 'irregular results'
But there was little danger of a repeat with Papadakis in a figure-hugging, long-sleeved pink top cut above the waist as the gold medal favourites nailed their twizzles and curve lifts with a fluidity their rivals couldn't come close to.
Papadakis and Cizeron scored 134.23 points to finish with a world record total of 222.65 with Russians Victoria Sinitsina and Nikita Katsalapov taking silver on 211.76.
Americans Madison Hubbell and Zachary Donohue, silver medallists at last year's world championships in Milan, rounded out the podium with a total of 210.40 points.
AFP
Source: https://www.vanguardngr.com/2019/03/papadakis-and-cizeron-retain-world-ice-dance-crown/