After several postponements and a fractious romance with the Ministry of Sports, former IBF cruiserweight champion, Bash Ali has stated that the coast was now clear for the imminent staging of his Guinness Book of World Record fight in Nigeria.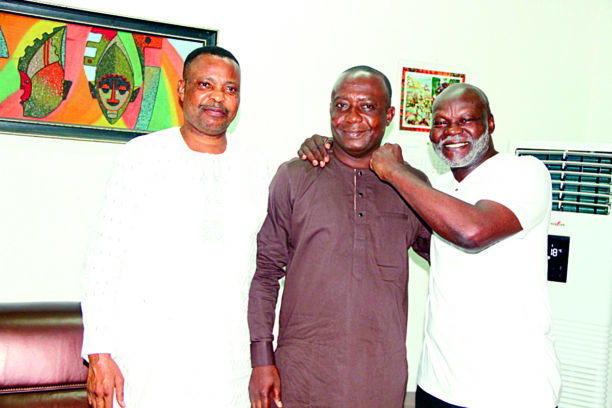 He restated his determination and readiness to win a world title and put his name and that of his fatherland in the Guinness Book of World Record.
Speaking during a visit to Vanguard Newspapers yesterday, Ali said, "I will shock the world. I am still in top shape. Win or lose, my name will still go down in history as the oldest boxer to have climbed into the ring and fought for a world title. It will also be another record as one who has stayed away from active boxing for over twelve years to stage a come back and win a world title," Bash told a team of Vanguard Sports editors.
He said he has been given a "clean bill of health," by his medical team and he is physically and mentally fit for the bout, which has been tentatively fixed for the last Saturday of June, 2019.
"I am an extraordinary human being. After 12 years of preparation, a 63-year old man to fight a younger opponent of say 21or 22 years old. I know the odds are against me but if one bets N1m that Bash Ali would win and I go ahead to win, one will win ten times that amount."
He recalled his romance with successive Nigerian governments since President Olusegun Obasanjo's regime and said all was going on well until the present Sports Minister, Barrister Solomon Dalung came on the scene.
"Why has the Minister refused to call a meeting of the Local Organising Committee? Everything is in place and the federal government has put everything in place for the fight to hold but the minister has been the clog in the wheel of progress," Ali said
, adding that he was now dealing directly with the Vice President, Professor Yemi Osinbajo. "We have met twice and he has assured me that everything will be worked out after the elections that were held recently.
"Nigeria stands to make billions of naira through TV rights and other commercial activities that will take place before, during and after the big fight".
Source: https://www.vanguardngr.com/2019/03/bash-ali-vows-to-prove-critics-wrong/