Edo State Governor, Mr. Godwin Obaseki, has assured of his administration's commitment to sustain reforms in basic education to address root causes of problems in the state's educational system.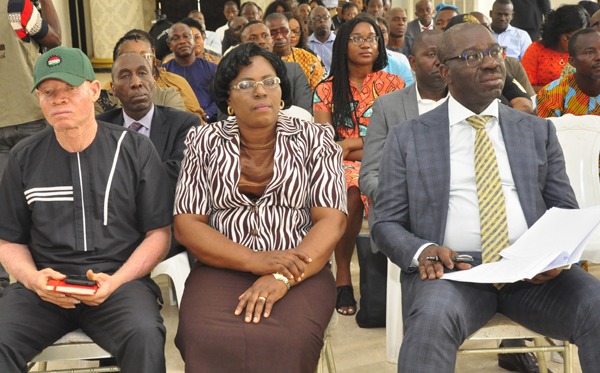 He gave the assurance while addressing participants at the Consultative Meeting on Pupil Learning Outcomes with key stakeholders, at the Government House in Benin City, on Tuesday.
Obaseki, who expressed delight at the achievements recorded with the Edo Basic Education Sector Transformation (EDOBEST) programme, said that early childhood education will enable society prepare children to attain the best life can offer.
"Early education especially at the basic level will enable the society prepare children to achieve success in life. Infrastructure is the least of our achievements. As a government, we are focused and prepared to use the bulk of our resources to transform the education sector in the state and country," he said.
The governor noted that transformation in the education sector is very possible, adding that Edo-BEST points what can be achieved, but government needs the cooperation of all stakeholders.
Obaseki said: "EDOBEST as a programme has its challenges that we need to deal with at the stakeholders' forum, and ensure it is tackled to move the programme to the next level."
He noted that the comprehensive Edo-BEST programme which focuses on how schools are governed will help government commit more resources in training teachers, developing proper curriculum and engaging communities so they can take ownership of the schools.
Obaseki said his administration will provide security for schools across the state, insisting that drinking spots, hotels and bars, should not be sited close to schools so as not to negatively influence pupils.
He added, "We have started investing in infrastructure, but we will not invest in any school without the involvement of the School-Based Management Committee (SBMC) and the communities. SBMC will now take charge of maintenance after construction with the support of the communities."
Chairman, State Universal Basic Education Board (SUBEB) and Special Adviser to the Governor on Basic Education, Dr. Joan Osa-Oviawe, called on stakeholders to join hands with the government to transform the education sector.
She said Edo-BEST as a programme is moving to the next phase of teaching, which will ensure education in Edo moves closer to what obtains in the western world.
She said, "The programme will see pupils grouped, based on level rather than grade. As we implement the programmes in the state, we will grade our pupils into reading, writing, critical thinking and numeracy."