Brendan Rodgers has described Kelechi Iheanacho as a good player with great talent and he has expressed his willingness to help the Nigeria international to end his six-month goal drought at Leicester City.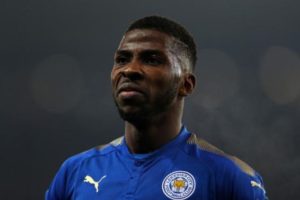 The coach is, however, hoping that if he can ease the pressure on the 22-year-old Super Eagles star and get him doing the basics well, goals will flow shortly after.
He said: "I think it's about improving every player; I've always seen that as my job.
"It's been hard for Kelechi because he's come in and he's been a secondary striker at Manchester City, all of a sudden he makes a move for big money and I think everyone can see the potential.
"But he's come into one of the top strikers in the league (Jamie Vardy) and I think it's very hard to displace that. But it's just a case of adapting to these new players.
However, he insists that Iheanacho can only play as the leading man, a role Vardy has nailed down, making it more difficult to find a solution to the Nigerian's woes.
He described Kelechi as a great talent but he's a number nine and that he is not one who can play on the sides or come in.
That some strikers he has worked with can shuffle them about and slide them around to make it work – but Kelechi is a number nine and that's it and they already have a good number nine.
Source: https://www.vanguardngr.com/2019/03/iheanachos-good-rogers/