By Ikechukwu Odu
Contrary to the widely held opinion that the standard of education has fallen in Nigeria in this era of technological innovations and its attendant academic distractions, the Vice Chancellor of the University of Nigeria, Nsukka (UNN), Prof. Benjamin Ozumba, said the system is changing for good.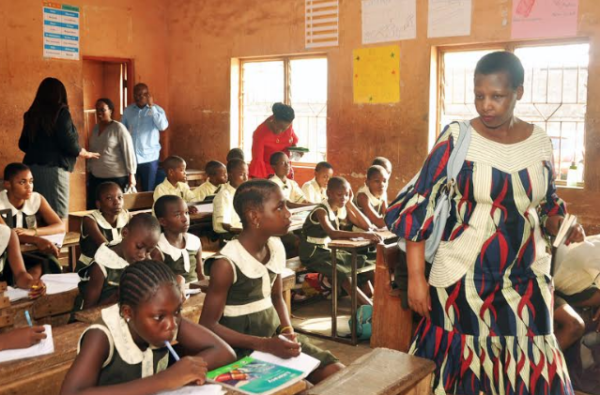 The don explained that in the days of our forefathers when Standard VI was the highest academic qualification in the country, the teacher routinely taught everything, especially to aid the colonial masters' administration and easy enrollment into the army, adding that the innovations in the Information and Communication Technologies (ICT), serves as a boost to educational pursuit as the Google and other search engines teach the students almost everything now.
He spoke when the Chairman of the Vice Chancellor's End of Service Committee and the Dean of the Faculty of Arts, Prof. Nnanyelugo Okoro, led a delegation of the committee members to his office.
Prof. Ozumba further said that the days of routine education such as Standard VI in the country is over as everybody has to acquire the basic education at least up to secondary school level now before hoping for any gainful employment, stressing that the university education is now based on innovations, not routine.
He said "I won't use the word fallen but changing. As you can see, you have phones here, you have ipad, were they there before? You have Google which teaches you everything. Somebody said you don't even need a teacher anymore. I am happy you mentioned technology and education. In the days of our fathers and forefathers, Standard VI was very strong because they had to teach everybody everything to aid the colonial masters' administration."
He also disclosed that elementary school pupils in some African countries use computers for their education and as such, have access to unlimited information; an initiative he claimed would soon be introduced into the Nigeria system of education.
"In several African countries, Rwanda for instance, elementary school pupils have computers, Nigeria is aiming towards that. The system has changed to teach you for the day. Now in the university system, you talk about innovation, not just routine. In the olden days, it was routine education. Now, everybody has to go to school; it has become compulsory to at least reach the secondary level.
So, you cannot say it has fallen, it has changed. Before they had to teach you up to Standard VI so you can go and take up an assignment in the army and they send you to Burma, now with Standard VI, they don't expect you to get any job except some basic jobs that do not require education per se. It has changed but I won't say fall. You now learn online and so on, it has changed for good," he concluded.