Worldwide, STEM jobs are growing at 17% compared to other jobs and presently, there is a skill shortage of about 2.4 million qualified persons required to fill STEM related jobs globally.
Can Lagos state with the highest number of schools and students student in Nigeria pioneer the case for STEM education in Nigeria? This is a question which only visionary and selfless governance can answer and is more so relevant now due to the forthcoming gubernatorial elections.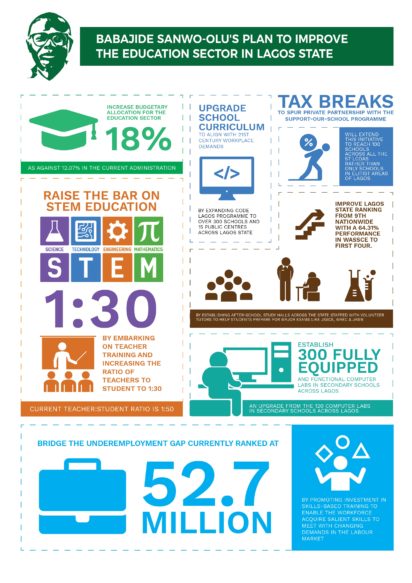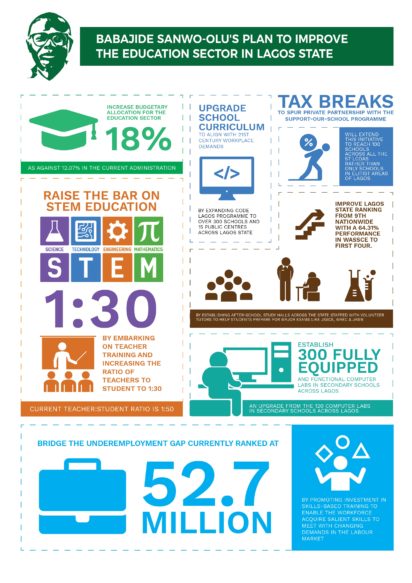 The APC candidate Babajide Olushola Sanwo-olu has made plans in his manifesto to  increase budgetary allocation for education to 18% and further STEM education by training teachers in this specialised fields.
Lagos Tourism Commissioner to speak at Nigeria Travel Awards
Also is the tax break that will be given to private organisations that support and adopt public schools state wide. He also plans to establish 300 fully functional computer labs across the state and upgrade the school curriculum to meet with 21st century workplace demands. This infographic summarises Sanwo-Olu's STEM Education plans for Lagos state. Do save and share with your friends.
Attachments area