By Dennis Agbo
ENUGU—THE Enugu State University Teaching Hospital, Parklane, has completed construction of over ten tons volume incinerator which the management said was aimed at reducing infection prevalence among patients and staff of the hospital.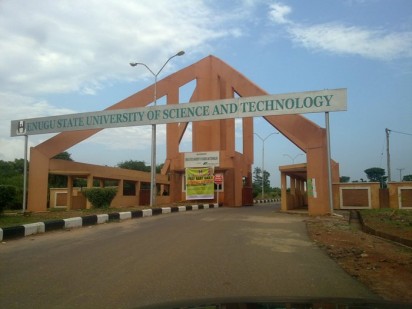 Commissioning the facility in the hospital, yesterday, Chief Medical Director, ESUTH Teaching Hospital, Prof Hyacinth Onah stated that incinerators were trends in medical practice that are useful for best practices all over the world.
He noted that it was also in compliance with medical best standards, beneficial to both staff and patients of the hospital, as waste generated in the hospital would have to be burnt to abort possibilities of infections and other forms of diseases associated with medically generated wastes.
Onah said: "Although we have a smaller incinerator, the waste being built up here on daily basis is quite high and for that reason, the hospital management board decided we should do a more modern medical waste incinerator which was started in November and is now completed."
"Training of personnel on how to use it has also been done and here we have something that can help minimize infections within the hospital. In these days of emerging and remerging infections like lassa fever and other infections, this will go a long way in protecting not only our patients but our staff.
"This is more than ten tons and it can do two or three run in a day which is beyond the waste we generate on daily basis."
He stated that Most of the medical wastes came from the patients, who have various disorders and infectious diseases which can affect other patients and the staff in the hospital "and therefore the whole purpose is to minimize them because the heat generated in the incinerator will kill those germs," Onah said.
Chairman of ESUT Hospital management board, Prof Ed Nwobodo, who commissioned the incinerator, stated that the facility was for continued improvement of services in the hospital. "It is for improvement and betterment of services we provide to the citizenry," Nwobodo said.