Former British and Commonwealth Light heavyweight champion, Peter Oboh has likened today's battle among political parties for the presidency of Nigeria, particularly, as it affects the two leading political parties and their candidates, President Muhammadu Buhari of the APC and former Vice President, Atiku Abubakar of the main opposition, the PDP to a boxing match.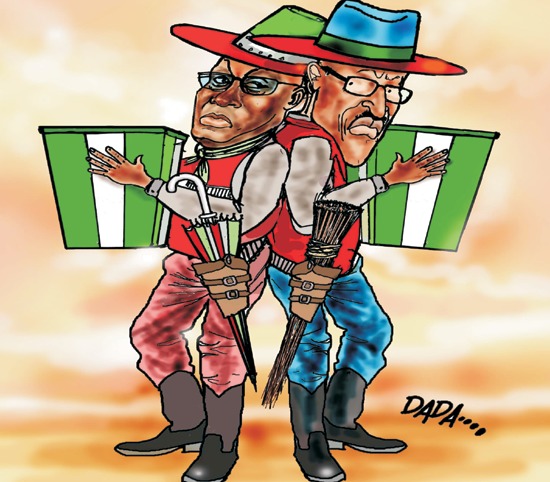 "I have likened this exciting duel to a boxing bout between the defending champion, in this case, President Buhari and the number one contender who is the main challenger, Alhaji Atiku Abubakar. I know there are numerous other contenders, but Atiku is ranked as the number one contender being that he represents the main opposition party, the PDP," Oboh said.
He pointed that like in a boxing match, the combatants need the support of their fans. He said, "in this context, the fans are going to be the voters. Even in boxing, the support a fighter gets from the supporters spurs him on. It gives you the extra vibe because you would want to go down in front of your supporters."
Oboh therefore called on supporters of the candidates, who are eligible voters to go our and cast their votes for their preferred candidates. "Unlike boxing which is just between two conders in a roped square, today's bout has to do with numbers. The more votes a candidate gets from his supporters (the electorate), the better are the candidate's chances," adding, "the vote is the punching power and thus both candidates need to outpoint or knockout the other."
The former boxing champion is therefore pleading with every elegible and qualified voter not to be discouraged because of the postponement.
Source: https://www.vanguardngr.com/2019/02/2019-presidential-election-oboh-likens-buhari-vs-atiku-contest-to-boxing-bout/