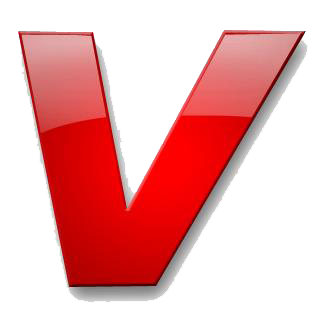 By Ben Efe
The 2019 Access Bank Lagos City Marathon has come and gone with all its highs and lows, and as organizers plan for another test of endurance and fitness fiesta, Nigerian race enthusiasts are hoping for a long sustained tradition just like is obtained in other big cities around the world.
2019 Election: A test of Nigeria's democratic maturity – GREII
The marathon races in Chicago, Bostson, New York, Berlin, London, Tokyo are regarded as the world's big six. And in the estimation of Lagos State government officials and title sponsors Access Bank, this is what Lagos should be aiming to achieve because marathon races can precipitate business and tourism. Lagos being one of the big cities in the world should have its fair share.
Access Bank managing director, Herbert Wigwe on several occasions expressed his desire to see the event blosom into a world class celebration of fitness. He indicated that his firm will continue to provide financial muscle for the Marathon. But it remains to be seen if Lagos State government officials, will contribute their own share of commitment and enthusiasm.
"Access Bank will ensure this marathon gets better every year. Our target is a world class race that will achieve the silver and gold label rating from IAAF.
"The brave spirit of the men and women that ran represents the core value of Access Bank's journey to becoming Africa's gateway to the world.
"Our focus is to advance Nigeria's blossoming drive for health and fitness. We have made it our responsibility to encourage the general public and create value for stakeholders," Wigwe stated.
Lagos State governor, Akinwumi Ambode who championed the cause of the Lagos City marathon is hopeful that the tradition will extend beyond his tenure as Lagos will benefit in the long run.
"I have attended several marathons over the world and I must confess to you that Lagos event is one of the best experiences for me. The annual event is a pride to Africa and the City of Lagos has shown that it can stand among other prominent cities in the world.
"The marathon is part of our administration's initiative to use sports, tourism, entertainment, arts and culture to promote the excellence of Lagos and positively engage the youth," Ambode said.
Consultant to the Access Bank Lagos City Marathon, Bukola Olopade submitted that the event will get bigger and better.
"Before now, Nigerian marathoners wait endlessly for events to showcase their talent.
"But the Access Bank Lagos City Marathon did not just give them the platform to run; it has also offered them the chance to make big money for themselves.
"More goodies await our athletes in the 2020 edition, but my advice is for our athletes to stop complaining and condemning the organisers. They should focus on how to better their living standard by making good use of the many opportunities provided by Access Bank Lagos City Marathon. The IAAF and people from different parts of the world are commending us for the good work we did. It will be bigger and better in 2020," he stated.
Even visiting elite athletes and Nigerian runners have called for the sustenance of the Lagos City Marathon and also making a big occasion in the world marathon calendar.
"Lagos is making Africa proud. The frenzy atmosphere around the finishing line is astonishing, it makes me very proud as a black man that it's a good development for marathon they can sustain it for a longer time," Sintayehu Lagese the Ehtiopian who won the 2019 race said.
Gideon Goyet the first Nigerian male said he was glad with the outing and he is looking forward to the 2020 edition. But his major concern was how to improve and compete favorable with the East African runners who have for long dominated the world marathons.
"First of all I'm happy participating in the race and winning something for myself.
"I sincerely hope that this thing will continue and we will continue to improve like the Ethiopians and Kenyans. They are very fast and it hard to cope with their pace.
"I know that if get the chance to train and like them we too will run fast."
Nigerian women winner Deborah Pam added that she was grateful for the opportunity compete and win something for herself. She was sixth in the women overall the first time any Nigerian woman will finish in the top six. Pam pocketed $5,000 and N3m for being the first Nigerian woman.
"It has been my dream to break into the top ten, and I am grateful to Access bank Lagos City marathon for giving me the opportunity to achieve my dream.
In this regard Access Bank boss challenged Nigerian athletes.
"We look forward to the day Nigerian athletes will not only compete favourably with the East Africans, but win the $50,000 top prize.
"I enjoin them to work harder rather than complaining about their limitations strive to achieve world Standards," Wigwe said while pledging his support for Nigerian athletes.
Source: https://www.vanguardngr.com/2019/02/access-bank-lagos-city-marathon-aiming-to-be-among-the-big-six/