By Dennis Agbo
ENUGU-THE Nigeria Communications Commission, NCC, has reiterated its dedication to improving the quality of Tennis game and its competitions.
Speaking at the two-day tournament in Enugu, NCC Head of Economic Analysis, Mr Reuben Mouka stressed the commitment of the organization on improving the standard of Tennis competition in the country and also producing quality players that can compete favourably in international Tennis competitions.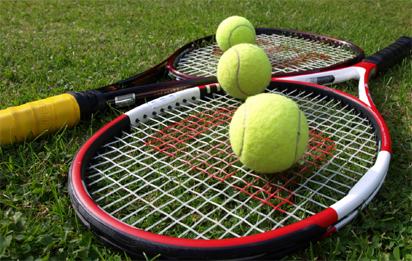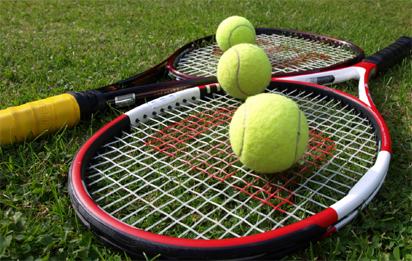 He explained that in keeping with its corporate social responsibility (CSR) to Nigerians, the NCC is sponsoring the on-going table tennis tournament and that each of the 12 participating team must have to go with some cash reward of N500, 000, while star prizes of N7m, N5m, N4m and N3m will be given to the 1st, 2nd, 3rd and 4thpositions respectively.
Tech Vibes team emerged winner of overall Semi Finals of 2018 NCC Tennis League played in Enugu.
Tech Vibes from Jos beat Leadway Team from Lagos with 4-1 in the overall results.
The team will now meet the winners of the Abuja semi finals, Team Offikwu, which had defeated Team Goshen 5-2; while the finals will come in Lagos on Sunday.
In the men categories, Thomas Otu of Tech vibe succumbed to Abdulmumuni Babalola of Leadway who won with 6-3, 6-4.
Next game; current No.1 Joseph Imeh of Tech Vibes played against Abayomi Philips from Leadway; with Tech vibes Joseph Imeh winning with 6-4, 6-4.
In women categories; Ayegbusi Aanu from Ondo state of Tech Vibes Team of Jos, beat Sarah Adegoke fom Oyo State of Team Leadway from Lagos with 6-4, 6-4.
Men's doubles Lead way: Babalola Abdulmumini and Herbert Bilkom vs Tech Vibe (Won): Joseph Imeh & Thomas Otu 6-2, 7-6; and the overall result is 4-1 in favour of Tech Vibes.
The tournament was witnessed by Director International Tennis Academy, Mr Godwin Kienka as Coordinator; Chairman Enugu state Tennis Association Prof Agu Gab Agu; a member of the Nigerian Tennis Federation representing South East; and Chairman Enugu Sports club, Mr. Ben Etiaba.
Source: https://www.vanguardngr.com/2018/12/ncc-reiterates-commitment-to-tennis/