A Coach and Assistant Chairman, Surulere Super League, Akeem Shira, on Monday said that some Nigerian footballers fail in their trials abroad because they were not playing in competitive leagues.
Shira made the assertion in an interview with  Newsmen during the activities to kick off of the Surulere Super League (SSL) held at the National Stadium, Lagos.
SSL is a grassroots league to be played by 34 teams around Lagos with 17 teams grouped in two. The abridged league will have 272 matches played according to the organisers.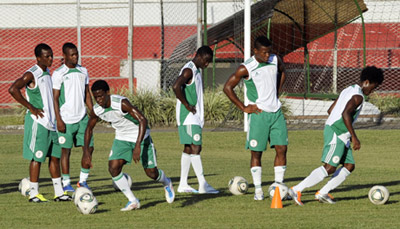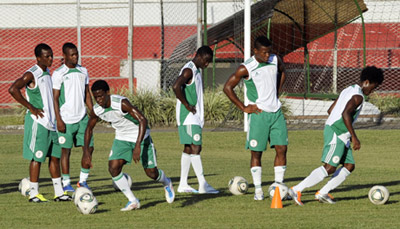 Shira said that many of Nigeria's export to the Europe, Asia and America failed trials because of fitness issue arising from lack of playing time in competitive league.
"Many of our players rush abroad after playing for just one season in Nigeria; that is not supposed to be because they have yet to reach the fitness level required of them abroad.
"Some of them have yet to play in a competitive league before they go abroad and that is why they come back with nothing because they don't have what it takes.
"It is true that leagues abroad are in need of young players from Nigeria, but then to catch up with their colleagues abroad; they need some fitness level arising from a strong league.
"The young footballers need to work hard and see to their fitness level and also take care of the technicalities too because its not only by display of skills," he said.
Shira said that young talented players that would be able to excel abroad could only be sourced through a competitive league.
"We are not just talking about playing in a competition, but a competitive league that is enduring. That is the only way to reach the desired fitness level for the young footballers.
"Strong players are discovered in leagues. We have had strong league in the past which produced fantastic players, but things have degenerated now; we have lost it.
"We need a good developmental programmes such as this Surulere Super League for the discovery of true talents meant for export abroad. We have them in Nigeria, but we lack good structures.
"We hope Surulere Super League will give us what we want and how our grassroots league should be structure for effective developments," he said.
Source: https://www.vanguardngr.com/2018/11/why-nigerian-footballers-fail-trials-abroad-coach/