Manchester United executive vice-chairman Ed Woodward insists manager Jose Mourinho and the squad are "fully united" following a mixed start to the season.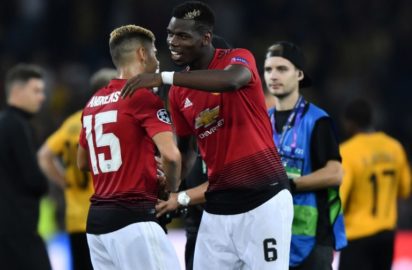 After losing two of their first three Premier League matches, against Brighton and Tottenham in August, United's campaign has slowly improved and featured a memorable victory in the Champions League at Juventus.
But a 3-1 defeat in the Manchester derby on Sunday has left United 8th in the Premier League table, 12 points behind champions Manchester City at the top.
Speaking in a conference call with investors on the New York Stock Exchange following the release of United's first quarterly results, Woodward said: "On the pitch, we remain well positioned in the Champions League, and although we've had a mixed start to our domestic campaign, the squad and manager are fully united in their determination to regain our momentum in the Premier League."
He added: "Over the summer we had a good pre-season tour to the US and while we couldn't have all of the first-team squad with us, due to many of our players advancing deep into the knockout stage of the World Cup, it provided a good opportunity for many of our emerging prospects to experience being part of the first-team set-up.
"We're looking forward to a number of them making the successful transition to the first-team, like many before them, including Jesse Lingard, Marcus Rashford, Scott McTominay and Andreas Pereira of the current squad."
Source: https://www.vanguardngr.com/2018/11/mourinho-players-fully-united-woodward/