The Premier League have appointed television executive Susanna Dinnage to take over from Richard Scudamore as its new chief executive on Tuesday.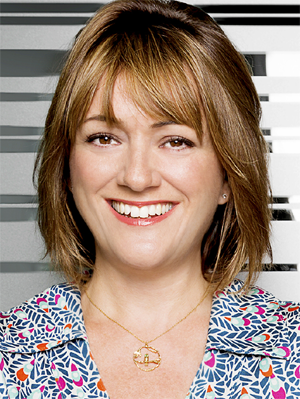 Currently global president of Discovery's Animal Planet brand, Dinnage will start her role in the new year once Scudamore steps down after 19 years in charge.
Dinnage's task will be to try and maintain the rapid growth of the competition's rights deals overseen by Scudamore over the past two decades.
"With the support of clubs and the team, I look forward to extending the success of the League for many years to come," Dinnage said in a statement.
When Scudamore took over as chief executive in 1999, the Premier League's domestic television rights deal was worth around £670 million.
The latest deal for rights between 2019 and 2022 sold for more than £4.5 billion.
While the vast majority of that money still comes from television giants Sky and BT, it also includes the sale of 20 matches to retail giant Amazon's streaming service for the first time.
Kachikwu, Wabote, Tinubu, others lead discussions at Africa Oil Week
"Susanna was the outstanding choice given her track record in managing complex businesses through transformation and digital disruption," said Chelsea chairman Bruce Buck, who led the search for Scudamore's replacement.
News of Scudamore's successor came on the day reports emerged that Buck has asked for a £250,000 contribution from each of the 20 Premier League clubs to make up a £5 million golden handshake for the departing executive vice-chairman.
Source: https://www.vanguardngr.com/2018/11/television-exec-dinnage-to-replace-scudamore-as-premier-league-chief/