Reigning champions, Dorcas Adesokan and Anu Opeyori has vowed to defend their title at the Mutual Benefits Badminton championship which begins today (Tuesday) at the Mutual Benefits/Police Badminton Hall, Police College, Ikeja, Lagos.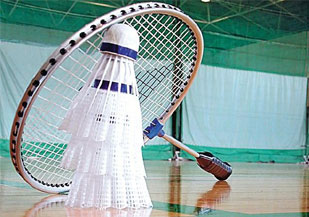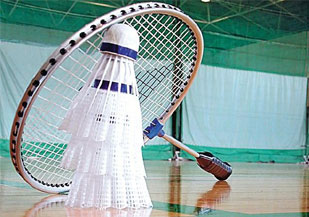 Adesokan said that she is expecting to repeat her last year's gold-winning performance despite challenges from her rivals. "My desire is to win the title again this year. I am sure a lot of players would be at the tournament to upstage me but Deborah Uke and Ruth Ebere are major contenders to the title."
She also commended the sponsors, Mutual Benefit Assurance PLC for the sponsorship urging them to stay with badminton for a long haul. "The sponsorship, which is in its second year, is a good one for badminton.
The players will always look out for the competition and I will encourage the sponsors to stay with us because their effort will give the game a big boost."
She also commended the Badminton Federation of Nigeria (BFN) for the exposure it is giving the game in the country. For Adeyori, the training he has undergone would propel him to the top spot again. The top seed said that retaining the title would be a dream come true.
"My expectation at the championship is to retain the title. I have trained hard and I hope to winning the title again," he added.
Abah and Godwin Olufua, the second and third seed her his biggest rivals, he stated that most Nigerian players have improved over the years and it will be a great undoing to underrate anyone at the championship, adding, "I am at the tournament to win."
Source: https://www.vanguardngr.com/2018/11/mutual-benefits-badminton-adesokan-adeyori-vow-to-defend-titles/